Ebola football ban on west African countries to remain
Last updated on .From the section Football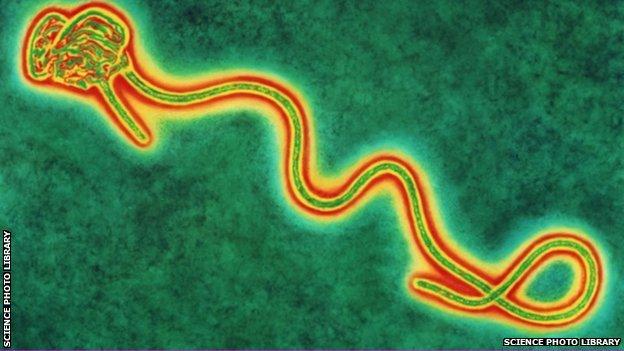 Bans on Guinea, Liberia and Sierra Leone hosting any international football because of fears of spreading Ebola were kept in place by the Confederation of African Football (Caf) on Saturday.
The three west African countries - at the epicentre of the outbreak of the highly contagious disease - had originally been banned from hosting all games until mid-September.
Caf's executive committee decided that the ban should now be extended indefinitely.
It means Guinea and Sierra Leone must again move their scheduled African Nations Cup qualifiers to alternate venues next month.
Guinea had to play their opening group game against Togo in Morocco earlier this month. Last weekend they staged an under-17 qualifying tie in Casablanca.
Sierra Leone could not find an alternate venue for their qualifier against the Democratic Republic of Congo 10 days ago and instead relinquished home advantage to their opponents.
Liberia have no scheduled international matches in the near future.
Ebola has infected at least 5,357 people in West Africa this year, mainly in Sierra Leone, Guinea and Liberia, killing 2,630 of those, according to the World Health Organization.
The disease has also been reported in Nigeria and Senegal but these two countries have not been banned from holding games by Caf.
The epidemic has brought sport to a complete standstill in both Liberia and Sierra Leone.
Guinea were ironically on Saturday named as a future host of the Nations Cup finals in 2023 at the same meeting of Caf's executive committee in the Ethiopian capital.
Teams from the affected countries were also subjected to vigorous checks before being allowed to play matches in the Democratic Republic of Congo, Ivory Coast and Uganda earlier this month.