Mario Balotelli: Police investigate racist abuse sent on Twitter
Last updated on .From the section Football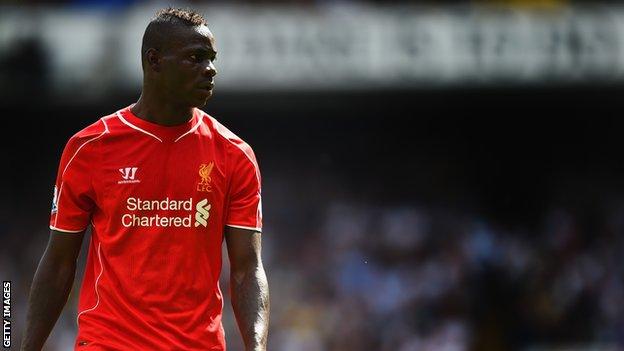 Merseyside Police say they are investigating racist abuse sent to Liverpool striker Mario Balotelli on Twitter.
The 24-year-old's post was retweeted more than 150,000 times and met with a string of racist and abusive messages.
A number of accounts that sent the abuse have since been closed down.
Police say they will first need to establish who sent the messages and where they originated from.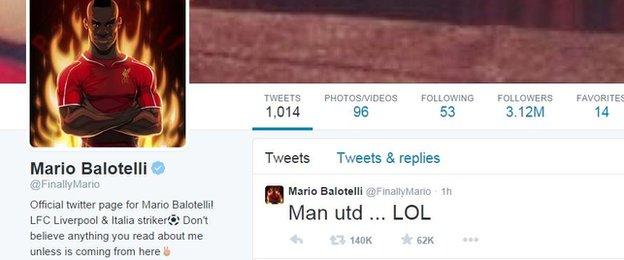 Anti-discrimination group Kick It Out said other social media users alerted it to the racist tweets sent to the former Manchester City player.
"We extend our support to Mario Balotelli after the appalling racist abuse directed at him," a spokesman said.
"We have since reported this via True Vision - the Police's online reporting facility.
"During the 2013-14 season, 50% of all complaints submitted to us from across the game related to social media abuse.
"The issue has been escalating and we urge fellow social media users to assist in bringing this type of abuse to the attention of the authorities."
Balotelli, who played in Liverpool's 3-1 defeat by West Ham on Saturday, has been singled out for racist abuse in the past.
He was heckled by Italy supporters during a pre-World Cup training camp in May and was on the receiving end of numerous instances of racist abuse during his time at Inter Milan and, more recently, AC Milan.