Garth Crooks's team of the week: Ozil, Welbeck, Moses & Downing

By Garth Crooks
Football Analyst
Last updated on .From the section Premier League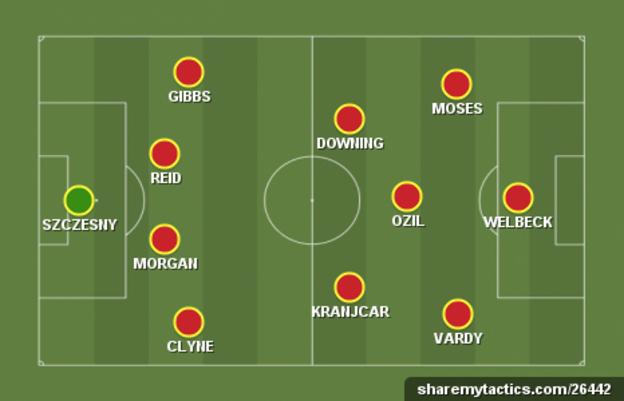 Frank Lampard came back to haunt old club Chelsea with a late goal to earn champions Manchester City a 1-1 draw with the Premier League leaders.
West Ham inflicted a third defeat of the season on Liverpool, Southampton moved up to second with victory at Swansea, Arsenal beat a virus-affected Aston Villa 3-0 and Crystal Palace won their first game of the season at Everton.
Elsewhere, Papiss Cisse rescued a point for beleaguered Newcastle boss Alan Pardew against Hull, QPR came back twice to draw with Stoke and Burnley and Sunderland could not find a goal between them.
Take a look at my team of the week and see if you agree with my choices.
GOALKEEPER - Wojciech Szczesny (Arsenal)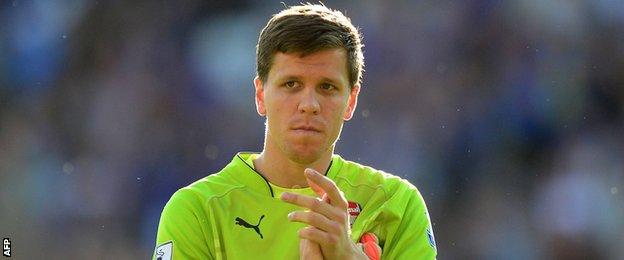 Poland international Wojciech Szczesny made some important saves in Arsenal's win over Aston Villa, but his stop from Ciaran Clark was a defining moment. And what a save it was as well. Even when he mis-kicks or fumbles (which he does from time to time) he still has the extraordinary ability to get himself and his team out of trouble.
DEFENDER - Nathaniel Clyne (Southampton)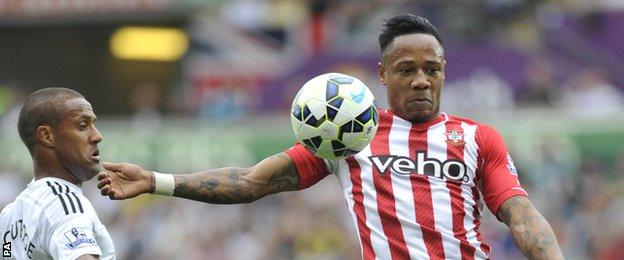 Nathaniel Clyne has been producing steady performances for Southampton since the summer shake-up at St Mary's. He was under pressure for his place at the back end of last season, but, under new manager Ronald Koeman appears to be playing better than ever. He was at the heart off the move that resulted in Victor Wanyama's excellent finish to win the game at Swansea. It was a typical contribution from a player who loves to get involved.
DEFENDER - Kieran Gibbs (Arsenal)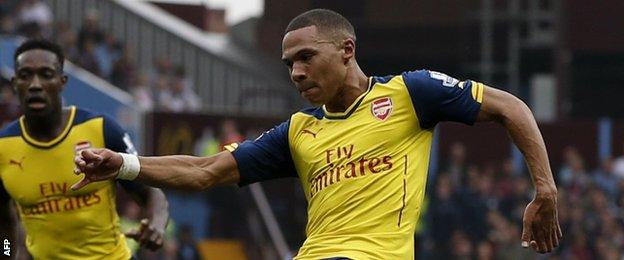 It was a very professional performance against Aston Villa from Kieran Gibbs, a player who, with a little more adventure and courage to his game, is capable of emulating former Arsenal legends like Pat Rice and Sammy Nelson. I just wish he'd take the handbrake off and really go for it sometimes. The England international can be as good as he wants to be.
DEFENDER - Winston Reid (West Ham)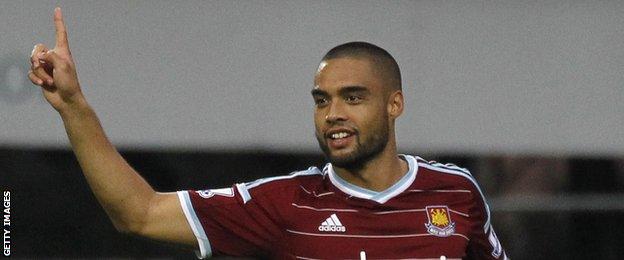 Regular readers will know I love to see my centre-backs affecting the play in the opposition penalty area. Winston Reid gave West Ham the best possible start against Liverpool on Saturday evening with a goal that set the tempo for an excellent game. He also did extremely well coping with a dangerous Mario Balotelli and a very lively Raheem Sterling.
DEFENDER - Wes Morgan (Leicester)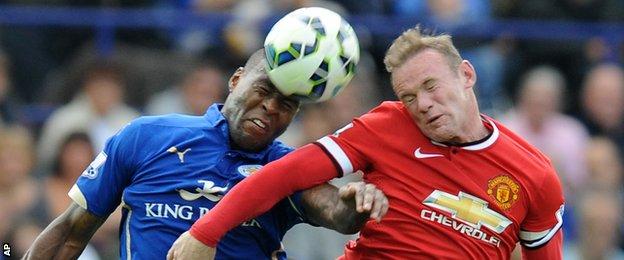 I don't normally select defenders whose team have conceded three goals, but Leicester's performance against Manchester United was so sensational I have to make an exception for Wes Morgan. The Foxes captain and talisman was at the heart of this amazing victory. Don't worry Wes, you won't have to cope with Robin van Persie, Radamel Falcao and Angel di Maria every week.
MIDFIELDER - Stewart Downing (West Ham)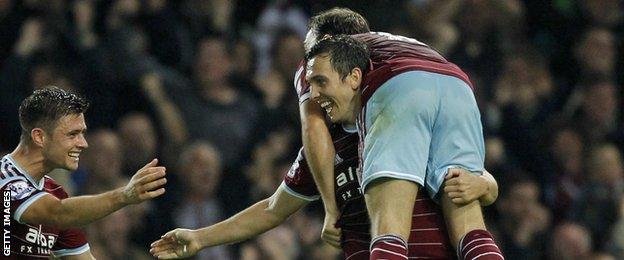 It is only a few weeks into the season, but West Ham have started very impressively and one of the main men responsible for that is Stewart Downing. He was certainly their star player against a Liverpool side who, on this evidence, appear incapable of conducting a Champions League campaign and coping with the demands of the Premier League at the same time.
MIDFIELDER - Mesut Ozil (Arsenal)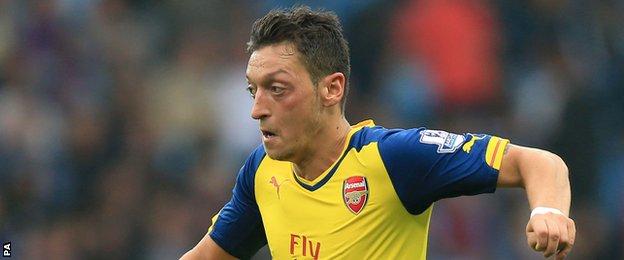 Looks like the kid is back in business. Mesut Ozil scored a great goal and provided a mesmerising cross for Danny Welbeck to net his first goal for Arsenal against Villa. The big question for Arsene Wenger now is, does he play Ozil on the left in order to accommodate other quality players or play the German in the centre of midfield where he prefers and was so effective for Real Madrid?
MIDFIELDER - Niko Kranjcar (QPR)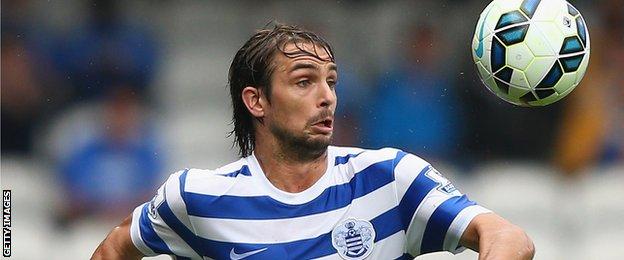 I think a few people might have raised their eyebrows when Harry Rednapp brought Niko Kranjcar back to the Premier League during the recent transfer window for a second spell at QPR. However, after the performance and equalising free-kick he produced against a very lively Stoke outfit on Saturday, they needn't have worried.
FORWARD - Victor Moses (Stoke)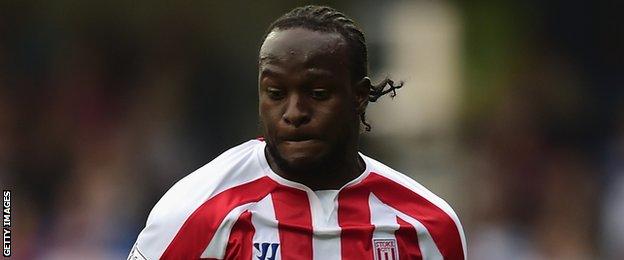 I've been a fan of Victor Moses since his days at Crystal Palace. That said, I don't think he fulfilled his true potential at Chelsea or Liverpool, although he would have benefited from the experiences. Against QPR, however, the Stoke winger looked like the performer he was during his time at Wigan.
FORWARD - Danny Welbeck (Arsenal)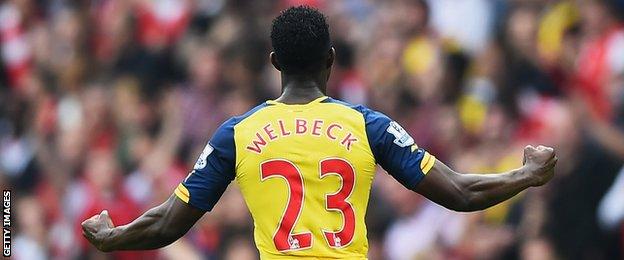 I must say that, after the possible hat-trick he could have scored but failed to do so in his side's 2-0 defeat by Borussia Dortmund in the Champions League on Tuesday I was starting to get a little worried for Danny Welbeck. Yet, his confidence remained undiminished against Aston Villa and his general play was outstanding. His goal will give him a tremendous boost because, when all is said and done, scoring goals is what he is paid to do.
FORWARD - Jamie Vardy (Leicester)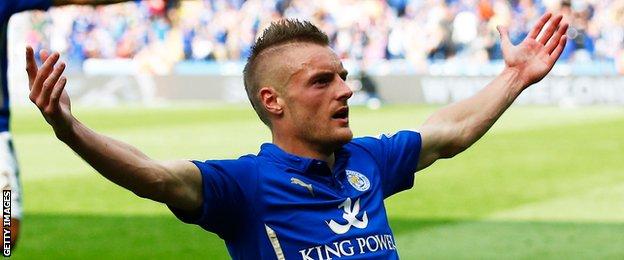 What a performance it was by Leicester's Jamie Vardy on Sunday. The man who was playing for Halifax FC in the Northern Premier League only three years ago tore Manchester United to shreds with his pace and scored the goal that gave his side the lead. Louis van Gaal will be pondering what happened to his team of Galacticos at the King Power Stadium. He certainly shouldn't be under any illusion now as to why the Premier League is the most competitive and difficult league to win in the world.