World Cup 2018 & 2022 report could prompt charges - MP
Last updated on .From the section Football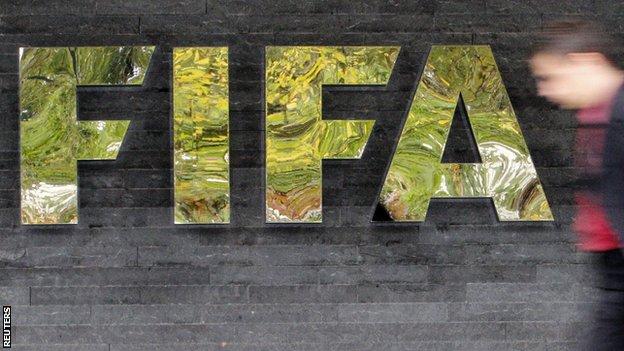 A report into alleged corruption at Fifa, football's world governing body, could lead to criminal charges, a Conservative MP believes.
Damian Collins has asked the Serious Fraud Office (SFO) to request a copy of the report into the bidding processes for the 2018 and 2022 World Cups.
American lawyer Michael Garcia filed his report this month, but Fifa says its contents will not be made public.
Collins believes it may provide evidence of criminal activity.
"Fifa seems to believe it is a self-governing body that operates outside the jurisdiction of international and national law-enforcement agencies," writes Collins, MP for Folkestone and Hythe.
"I do not believe this is the case and that if it holds information that indicates that offences may have been committed, this must be shared with the relevant law-enforcement agencies."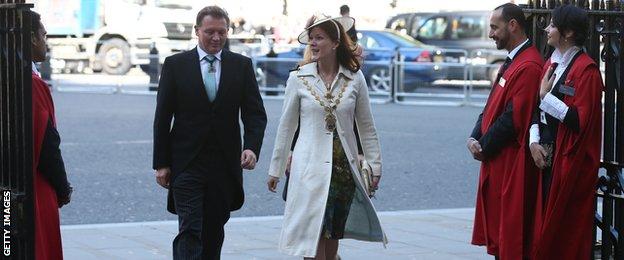 Collins copied his letter, addressed to SFO director David Green, to the Attorney General and Solicitor General.
A spokesman for the Serious Fraud Office said: "We note the contents of this letter and will respond in due course."
The 2018 World Cup was awarded by Fifa to Russia in 2010, with the 2022 event handed to Qatar at the same time.
The Qatar 2022 bid committee is facing claims of corruption after the Sunday Times alleged in June that former Fifa vice-president Mohamed bin Hammam paid £3m to football officials around the world in return for support for the bid.
The Qatari bid committee denied all allegations of wrongdoing.
Garcia interviewed more than 75 witnesses in the course of his investigation, and has recommended further action against individuals and made proposals for future bidding processes.
Fifa's ethics chief Hans-Joachim Eckert said a decision on the findings of Garcia's report would not be likely until next spring.
He also told BBC Sport the information contained in the report would "never" be made public.
Meanwhile, Fifa executive committee member Theo Zwanziger has predicted the 2022 World Cup will not be held in Qatar because of its climate.
Summer temperatures in the Middle Eastern country can reach as high as 50C.
"Medics say they cannot accept responsibility with a World Cup taking place under these conditions," the German told Sport Bild.
"Fans from around the world will be coming and travelling in this heat and the first life-threatening case will trigger an investigation by a state prosecutor. That is not something that Fifa Exco members want to answer for."
Earlier this year, Fifa president Sepp Blatter admitted it was a mistake to choose Qatar and said the tournament would be moved to winter.
A medical report submitted to Fifa members as part of the bidding process warned of the searing temperatures.
However, in response to Zwanziger's comments, Nasser Al Khater, executive director of communications and marketing for the supreme committee for delivery and legacy said: "Qatar will host the Fifa World Cup in 2022.
"The only question now is when, not if. Summer or winter, we will be ready."