Rangers: Laxey increases largest shareholder position
Last updated on .From the section Football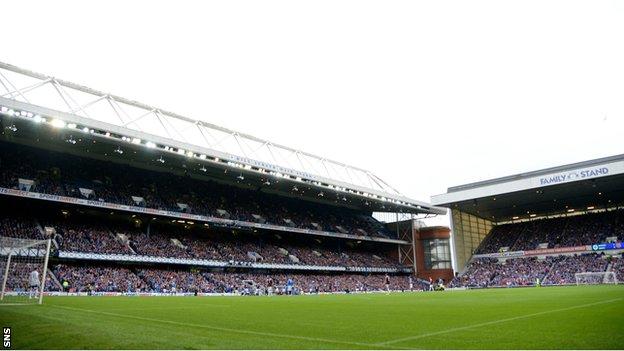 Finance company Laxey Partners has strengthened its position as the largest shareholder in Rangers International Football Club PLC (RIFC).
Laxey bought slightly more than five million shares to give it a total of more than 13 million.
The share offer raised £3.13m in total, reaching the minimum required.
In a further announcement, RIFC confirmed that Newcastle United owner Mike Ashley did not take up his option of more shares.
The English sports goods billionaire's holding has dropped from 4.56% to 3.68% as a result of the issue intended to provide short-term working capital and partly repay loans.
He does, however, still retain three million shares.
Rangers International Football Club had been hoping to raise £4m by making almost 20 million new shares available to existing shareholders at the end of August.
The 15,667,860 shares sold surpassed the minimum amount of sales required.
The RIFC board intends to seek permission from shareholders at this year's annual meeting to allow it to raise further funds from a wider share issue.