Jason Roberts: Harder than ever for black managers to get jobs
Last updated on .From the section Football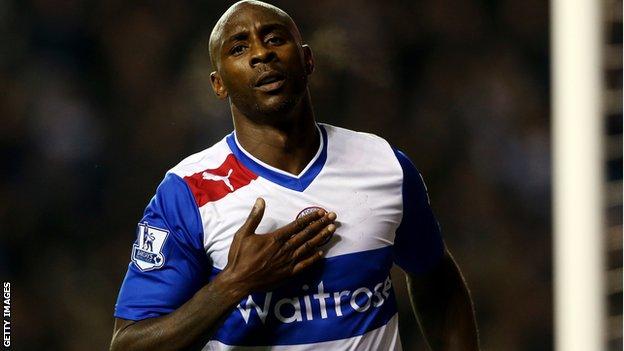 Black managers are finding it harder than ever to get a job in football, according to Jason Roberts.
The BBC pundit backed PFA chief Gordon Taylor, who says more must be done to increase the number of black coaches.
"We have close to 30% BME players yet we went into the season with no black managers," Roberts told Radio 5 live. "That is a shocking statistic."
Roberts, who scored 154 goals during an 18-year career, also criticised the governing bodies for a lack of action.
"At the moment things are getting worse," said Roberts, a former striker at Reading, West Brom and Blackburn.
"Last season we had three or four black managers in the game. We went into this season with none.
"It has been about 30 years since black players were involved in the game en masse and I think we are now at the point where we have to go to the government and go open and public on this."
The 'Rooney Rule'
The 'Rooney Rule' was established in 2003 and named after Dan Rooney, the owner of the Pittsburgh Steelers and the chairman of the NFL's diversity committee. It requires NFL teams to interview at least one black or ethnic minority candidate for head coaching and senior football operation opportunities that become available, as part of a transparent and open recruitment process
Like Taylor, Roberts is a strong advocate of the Rooney Rule, which has had a positive effect on the number of black coaches involved in American football.
Before the rule was introduced in 2003, only seven minority coaches had ever held head coaching jobs in the NFL.
By 2011, 13 out of 32 clubs were led by a head coach or manager from an ethnic minority and in 2007, Tony Dungy became the first black coach to win the Super Bowl when Indianapolis Colts defeated the Chicago Bears.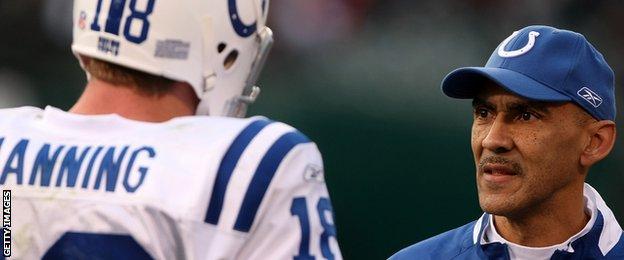 "You can see the impact it has had," said Roberts, 34, who retired from football in March due to injury.
"It isn't a quota system, so it's not the case that because we have 30% black players we have to have 30% black managers.
"It is just an interview, just to involve people who at this moment in time are not getting an opportunity to be involved in the interview process, to pitch their case to the people who are giving these roles out."
Chris Powell at Huddersfield and Carlisle's Keith Curle are the only black managers employed within the 92 clubs of the Premier League and Football League,
In an interview with the BBC, Taylor suggested there is a 'hidden resistance' to hiring black managers.
Roberts added: "I would go further, I would say there is open resistance.
"There hasn't been any real will from any of the governing bodies to move on this issue. There has been a lack of leadership."