Uefa Regions' Cup: Germany thrash Isle of Man
Last updated on .From the section Football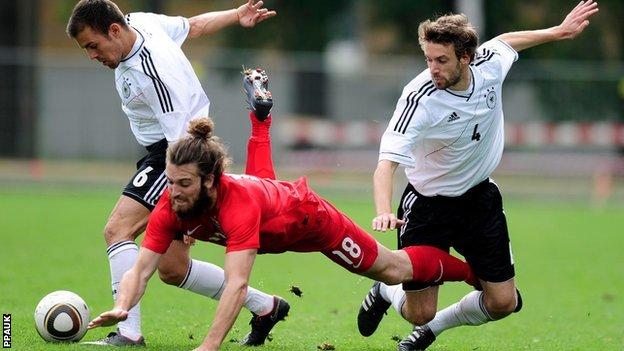 England representatives, the Isle of Man, were thrashed 7-0 by Germany in their second match at the Uefa Regions' Cup in Slovakia on Thursday.
The Manx team trailed 2-0 at half-time and kept it that way until the hour mark when the floodgates opened.
The Isle of Man will now face Slovakia in their final match on Saturday, with both sides having beaten Scotland.
The island qualified for the tournament for the world's top amateur players by winning the FA Inter-League Cup.