Hayatou confirmed as Fifa senior VP
Last updated on .From the section Football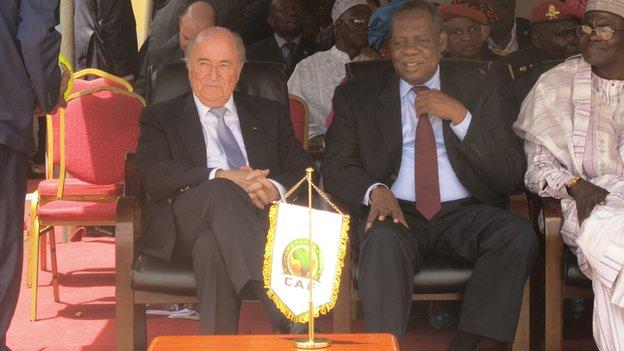 Fifa president Sepp Blatter has confirmed Issa Hayatou, the head of the Confederation of African Football (Caf), as the senior vice-president of sport's world governing body.
It means Hayatou is now the second most powerful man in global football.
Blatter confirmed the Cameroonian's role at the latest meeting of Fifa's executive committee.
Hayatou's post means that he would step in to replace Blatter as head of Fifa should the Swiss become incapacitated for any reason.
Last week, both Caf and Hayatou gave their backing to Blatter's bid for re-election next year.
At Friday's meeting in Zurich, Blatter accepted to run for a fifth term as head of football's world governing body.