Tony Vance: Joining the English league 'right thing for Jersey'
Last updated on .From the section Football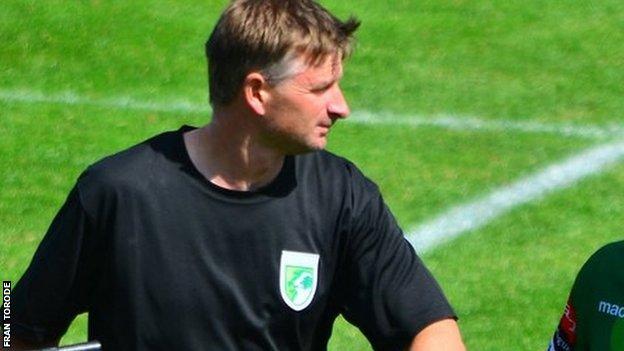 Guernsey manager Tony Vance believes Jersey would benefit from entering the English football league system.
Former Jersey boss to follow in the footsteps of Guernsey FC.
"It would be the right thing for Jersey football, I am convinced of that," Vance told BBC Radio Guernsey.
"It is going to take a lot of money and it is going to need the public's support as well."
He added: "If they want it hard enough they will make it happen and it will be for the benefit of Jersey football.
"Whether they can get the funding I am not sure but there certainly seems to be some good noises being made over there at the moment.
"If they can get it off the ground I think it will be fantastic for them."