Sepp Blatter's watch-gift stance shows Fifa is behind the times

By Richard Conway
BBC Radio 5 live sports news correspondent
Last updated on .From the section Football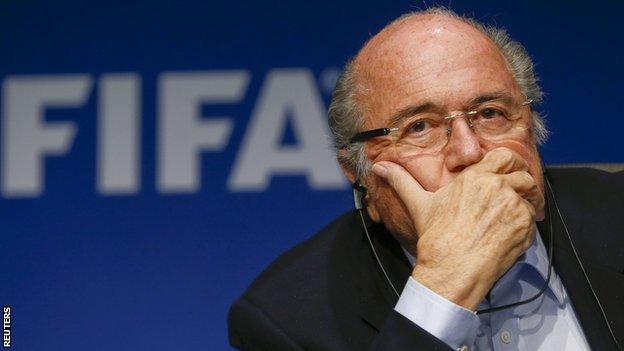 There was a palpable sense of frustration from Sepp Blatter when he was questioned by BBC Sport on the controversial £16,000 watch given to him and his executive committee colleagues by the Brazilian Football Confederation (CBF) during the 2014 World Cup.
Speaking at Fifa's executive committee meeting in Zurich on Friday, Blatter twice refused to answer if he had, or planned, to return the watch he was given in Sao Paulo ahead of the late October deadline set by the Fifa ethics committee.
I've subsequently been assured by those close to the 78-year-old that he will send it back.
However, a number of Fifa executives are said to be angry with how the organisation's ethics committee has handled the matter.
That's borne out of the belief of many that the watches cannot be considered an inducement or a bribe.
They were included in 65 gift bags, which were given to the 28 members of Fifa's executive committee as well as representatives from all the countries taking part in the World Cup, meaning about £1.04m of watches were handed out.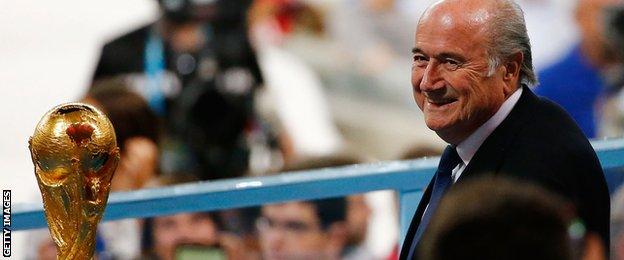 What possible advantage, many of them have argued in private, could the CBF gain from giving such a gift when they were already hosting the World Cup? What advantage or favour could they hope to be seeking from them?
The special-edition Parmigiani Swiss-made, rose-gold device was merely a token welcome gift, they believe. Uefa president Michel Platini has said he will not return his.
Such a mindset will be seized upon by some as showing Fifa is still a long way from true reform.
It will be hard for many to accept that £16,000 watches are gifts of a 'trivial value', as the reformed code of ethics mandates they must be.
Yet that is exactly what Blatter claims they are.
"What is wrong?" he asked.
"Wrong maybe that, according to court of ethics perhaps, the value? But what is the value?"
It's feasible many executives were unaware of the true value of the watch. They may not have been expecting it to be in their goody bag and in some cases may not have been aware they even possessed them, as the FA's Greg Dyke insists, if they didn't examine what had been left for them in their five-star Brazilian hotel room.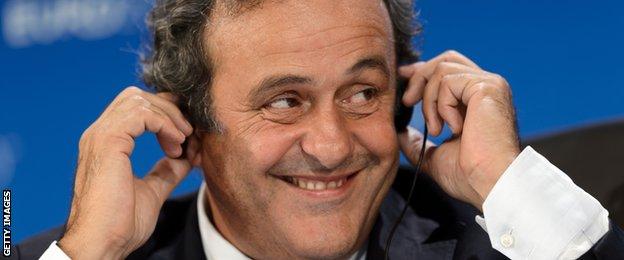 However, now in the knowledge of the watch's market value, to quibble and prevaricate that they have been harshly treated, or that the ethics committee has somehow acted beyond its remit, demonstrates to many just how far removed from reality some of Fifa's power-brokers have become.
Three executives are said to have reported the watch soon after they received it, yet many remained silent.
And now some are indignant.
In so doing, Fifa's leadership perpetuates a perception of graft and grubbiness that is now, rightly or wrongly, synonymous with the organisation in the minds of many supporters and members of the 'football family'.
The culture of expensive gift giving and receiving - thought to have been consigned to Fifa's past - is still, it seems, alive.
Even Fifa's fiercest critics acknowledge that the organisation does sterling work on many different matters.
However, the fallout from this dispute over 65 watches will leave many believing the game deserves better from those who lead it.