St Mirren just need more goals, says Tommy Craig
Last updated on .From the section St Mirren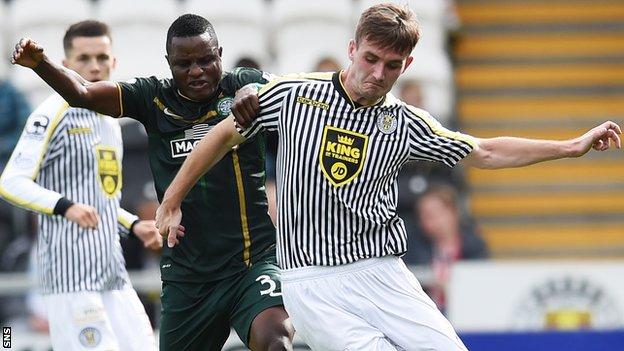 Tommy Craig maintains his St Mirren side will be "absolutely fine" so long as they add more goals to their play.
"If we can concentrate on producing that kind of performance week in, week out, we'll be fine," said Craig.
"There's no consolation in getting beat because tomorrow morning it's just going to read as another defeat along with the other ones."
John Guidetti netted twice for Celtic with Kenny McLean levelling for the Paisley men.
"To a man, they performed very, very well," explained Craig, whose side are second bottom of the Scottish Premiership.
"We didn't want Celtic to come here and dominate and dictate the play so we set about them and didn't give them much time on the ball and it worked for us.
"If we could've held on to the 1-1 for a little bit longer, we may have seen the game out.
"We actually had a chance just after we scored to go 2-1 up and then Celtic went down the park and scored.
"It knocked the stuffing out of us a little bit but we actually re-grouped and we still had chances, we still had crosses into the box.
"The only thing that's got to come is goals. We've played like that in quite a number of games this season. There's been two or three disappointing performances but, by and large, we've actually produced that on a few occasions."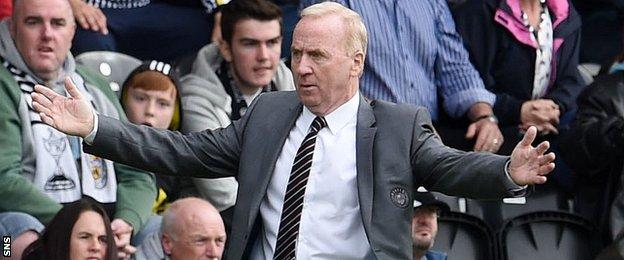 Prior to the game Craig spoke about some of the verbal criticism he's received from fans at home matches this season and though he insists he is not affected by it, he said: "It doesn't do anyone any good whatsoever.
"There's a lot of women and kids coming to the game now. I don't like to see women and children put in that position whereby they've got obscenities flying over their head, I just don't like it.
"I've also said how good this support can be, they've shown that time and time again."