Brazilian football: FFP rules could 'prompt revolution'
Last updated on .From the section Football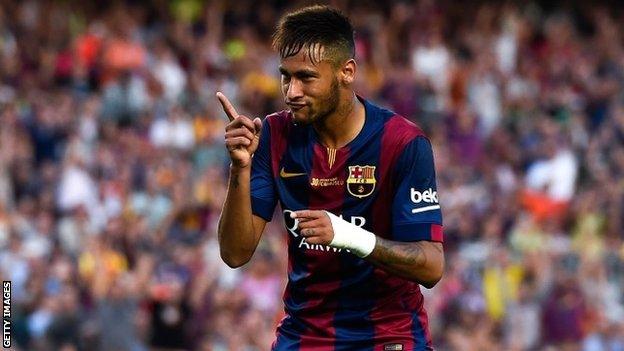 With 85% of teams inactive for more than six months of the year, leaving 16,000 players unemployed, Brazil's professional football clubs are effectively in intensive care.
So far they have been sustained by the drip-drip-drip of money from investors keen to buy a stake in players potentially destined for big-money European moves. But with world governing body Fifa's recent announcement that it is banning third-party ownership, that lifeline is about to be withdrawn.
That poses a major problem for Brazilian clubs, but it could be a decisive moment and one which prompts a much-needed revolution in the country's domestic game.
The banning of third-party ownership - the practice whereby all or part of a player's economic rights belong to investment groups or agents - will shake the very foundations of football finance in Brazil.
The ban comes after an investigation by a Fifa commission into an issue which has become increasingly high-profile, with the protracted sale of Marcos Rojo to Manchester United and Neymar's controversial move to Barcelona just two examples where it has led to significant complications.
One Fifa member anonymously told the Brazilian media that "for an English club bankrolled by a Russian or Arab billionaire it might be easy to do without investors, but it's a different reality in Brazil".
It certainly is. Third-party ownership was already banned in England, but in Brazil more than 80% of first division players are not entirely owned by the club they represent. Some of them are wholly in the hands of investors, while others have had their economic rights cut into slices and divided like a pizza.
Even allowing for a three or four-year transition period, the ban is likely to have a huge effect on club finances. And yet, if sensible steps are taken, Brazil's clubs might even have cause to celebrate Friday, 26 September 2014 (when the ban was announced) as the day they were finally forced to get their act together.
Fifa secretary general Jerome Valcke's view
"The ban cannot be implemented immediately and we are discussing the number of transfer windows we have to wait for before this ban can come in.
"It's a matter of whether we are talking about six transfer windows, meaning three years, or eight, meaning four years. This is what we will be discussing in this working group."
Read the full piece on the introduction ban on third-party ownership of players
Third-party ownership brings with it all sorts of ethical issues over possibilities of match-fixing, money laundering and conflicts of interest. But even if all of these problems were regulated out of existence, the practice would continue to contain a sinister truth for football - that the money paid in transfer fees is leaving the game.
Football produces the talented players that the world will stop to watch - but when a player owned by third parties is transferred, the proceeds line the pockets of those not directly involved in the process of this production. There is an expression for this - asset stripping.
The practice is rife in Brazil because of the weak financial position of the clubs. Investors use this to get a stake in the part of the chain where the big money can be made - the ownership of a promising player bound for Europe.
It started in the 1990s as a consequence of two developments. One was the introduction of freedom of contract for Brazilian players, the other was the opening up of the global market in transfers. The clubs were left in a more precarious position with their players, whose sale could generate huge profits. Investors swooped to take advantage. They put the money up front and the clubs soon became addicted to the fix.
Local journalist Martin Fernandez reported that in the course of a few recent days one investment group was approached by seven different first division clubs, all of them seeking to sell a share in one of their best young players.
The rationale is simple; payday is approaching, and they need a quick influx of cash to ensure they can meet their commitments. If a player goes unpaid for three months he can become a free agent. This money from the investors, then, keeps the clubs going - but it does so at a price.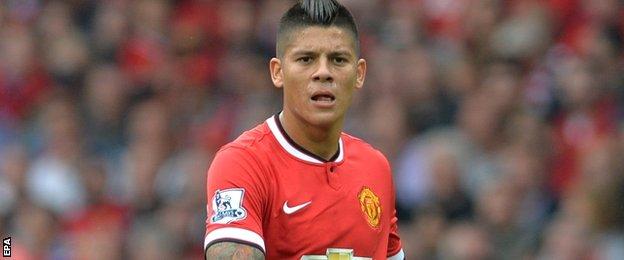 The club may have got themselves through the short-term problem - but at the expense of harming the long term, because the big influx of cash could come when they manage to sell their player to Europe. But, of course, by then it is too late. The investor pockets the cash and the club, as Fifa's study concluded, can be trapped "in a vicious cycle of debt and dependence".
The situation of the clubs, though, need not be so bleak. Brazilian domestic football is operating absurdly short of its potential, and one of the key causes is a ridiculously outdated calendar. The big clubs are overburdened with an excess of meaningless fixtures - they can be forced to play 85 games in a year. There is no time to stop for Fifa dates, so international call-ups mean that the best players miss league games.
This happens because the strength of the big clubs in Brazil's football association, the CBF, is relatively limited. Brazil is divided into 27 states. Each state has a football federation, and power in the CBF rests with the 27 federation presidents.
Their power base is the small clubs within their own state. In effect, the entire system is based on domination of clubs with a handful of supporters.
For the state presidents, the main source of prestige and revenue is their local, state championship - usually held between January and May - when the big clubs waste their time and clutter their calendar taking on these tiny rivals.
Control of the entire system, then, is based on control of the small clubs - but even these hardly benefit.
Of the country's 684 professional clubs, 583 are not active for periods of the year. Come May, when the state championships are over and the little clubs have run out of games, some 16,000 players are unemployed.
How clubs could play 85 games in a season:
Brazilian championship:
38 games
Sao Paulo State Championship:
23
Brazilian Cup:
Eight
Libertadores:
16 (assumes two in qualifying round)
Total:
85 (could rise to 87 with World Club Cup)
The time is long overdue for the big clubs to take a move along the lines of the step made by their English counterparts in 1992 - they should break away from a structure which does not act in their interests and form their own league.
A well organised Brazilian first division has massive potential. As Jose Luiz Portella, one of the wisest voices in the local press, argued last month: "It would be enough for five or six big clubs to get together and define guidelines of organisation and management, and our football would be different." The old guard of federations, he continues, "would not be able to prevent change if the clubs really wanted it".
Up until now, the big clubs have been ludicrously passive. Instead, the hard work is being done by the players. Veterans with European experience have become acutely aware of the deficiencies of Brazilian football. They know much more about how their industry works than the people who actually run it.
Organised into a movement known as bom senso (common sense), they have support from specialists and academics and are putting proposals on the table. Indeed, the statistics cited above on the number and inactivity of clubs are from a bom senso study. They have outlined a calendar which would guarantee all clubs a minimum 34 games a year.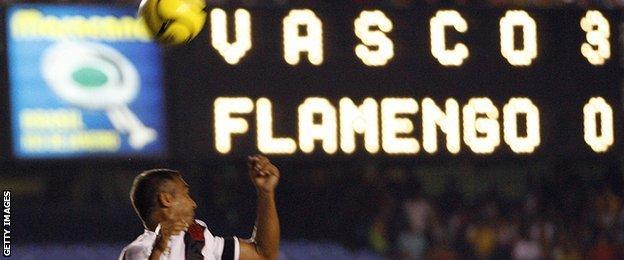 The key, though, is forcing the big clubs out of their lethargy. With the tradition of the teams, the size of some of the fan-bases and the quality of players produced, a well-organised Brazilian championship could be a money spinner - with no need for the clubs to go cap in hand to the local version of the loan sharks. "If the clubs wanted," wrote Portella, "football would change. They don't want it."
But that was in August. Now, after 26 September, the rules have changed and the flow of investors' money will stop - or at least be greatly restricted.
The end of easy money means that the time has come for hard choices - which could turn out to be one of the best things that ever happened to Brazilian football.