Uefa Regions' Cup: Manager 'proud' of Manx performances
Last updated on .From the section Football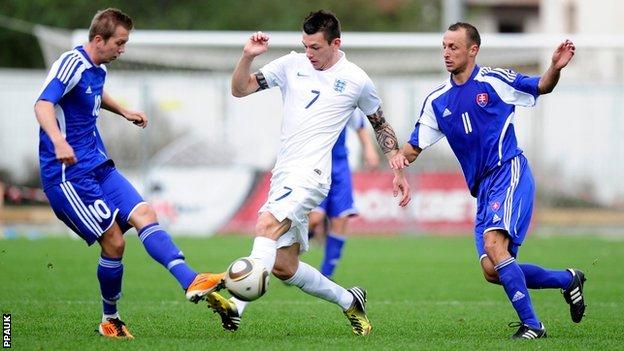 Isle of Man manager Steve Burns has said he is "extremely proud" of all 18 players involved in the Uefa Regions' Cup in Slovakia.
The Manx team represented England in the tournament for the world's top amateur players after winning the FA Inter-League Cup.
And they finished third in their group after defeating Scotland and losing to Germany and Slovakia.
"It was an absolute privilege to manage the group," said Burns.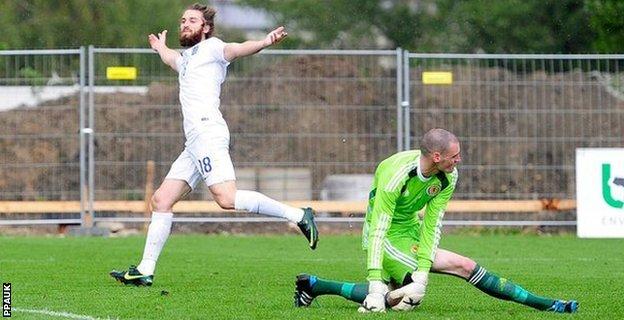 "They represented Manx football and both the Isle of Man and English FA's in the most positive way both on and off the pitch".
Burns' men opened the competition with a 2-0 victory against Scotland before a heavy 7-0 defeat by Germany and a narrow 1-0 loss against Slovakia.
"It was a tough week physically and mentally," he continued. "We have experienced a mixed range of emotions from winning, getting a footballing lesson and ultimately suffering a narrow loss from a game we should have won.
"I'm extremely proud of how all 18 players coped with these emotions, especially in picking themselves up after the Germany game, where we were given a lesson in football intelligence.
The German side Wurttemberg won all three of their matches to progress to next summer's finals.