Women's World Cup 2015: Players sue over synthetic pitches
Last updated on .From the section Football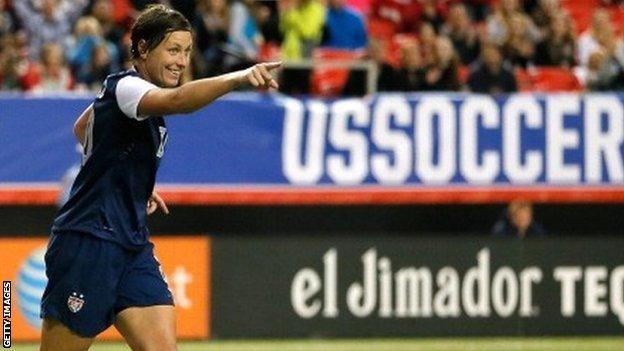 A group of leading players have filed a lawsuit claiming sexual discrimination over the decision to use synthetic pitches at the 2015 Women's World Cup in Canada.
Legal proceedings have begun against the Canadian Soccer Association (CSA) and football's world governing body Fifa at the Ontario Human Rights Tribunal.
Attorney Hampton Dellinger told BBC Sport he represented nearly 50 players involved in the action from 12 countries.
These include two Fifa Women's Player of the Year winners, German Nadine Angerer and American Abby Wambach.
"Men's World Cup tournament matches are played on natural grass while CSA and Fifa are relegating female players to artificial turf," said Dellinger.
"The difference matters - plastic pitches alter how the game is played, pose unique safety risks and are considered inferior for international competition."
Fifa told BBC Sport it has "not been officially contacted on the matter" and could not comment, while the CSA said in a statement: "Our lawyers will be reviewing any and all applications or information related to this.
"We will refrain from any comment until there has been a thorough review."
A Fifa executive has previously insisted Canada was the best choice to host the tournament.
Artificial pitches: Pros & cons
Pros:
Cost-effective. Artificial pitches keep in condition longer, and can be used for training and matches
Cons:
Fears over increased injuries and contrast in playing surfaces. For the World Cup, women believe they are being treated differently to men
World Cup venues:
Vancouver, Edmonton, Winnipeg, Ottawa, Moncton, Montreal
But Dellinger said: "The gifted athletes we represent are determined not to have the sport they love belittled on their watch.
"Getting an equal playing field at the World Cup is a fight female players should not have to wage but one from which they do not shrink. In the end, we trust that fairness and equality will prevail over sexism and stubbornness."
Players from Australia, Brazil, Colombia, Costa Rica, France, Japan, Mexico, New Zealand, South Korea and Spain are also involved in the action.
England have qualified for the tournament, but no English player has signed the petition.
England manager Mark Sampson has indicated the pitches could suit his side as several members of his squad are used to playing on synthetic turf.
The World Cups for men and women, contested every four years, have always been played on natural grass.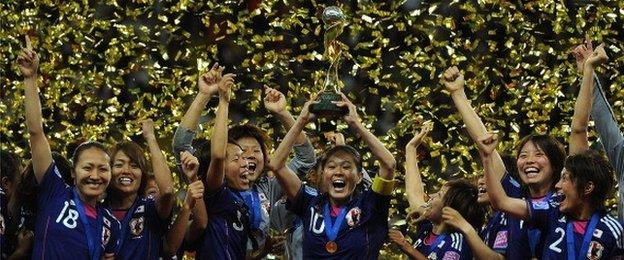 The legal action comes a day after Fifa representatives began site inspections of the six venues that will host the women's competition between 6 June and 5 July next year.
Tatjana Haenni, Fifa's head of women's competitions, told reporters after a tour of one of the stadiums that there is no Plan B and the event will go ahead as planned on artificial turf.
Last month Fifa executive committee member Moya Dodd, a former Australia international, said artificial surfaces could have benefits.
"In some countries, synthetic turf is the best or only viable option in order to host a World Cup, so I don't think you can exclude it on that basis," she said.
"I've played on synthetic turf and it's been better than a lot of the grass pitches I've played on."