From Dundee United to Valencia: The rapid rise of Ian Cathro
By Richard Winton
BBC Sport
Last updated on .From the section European Football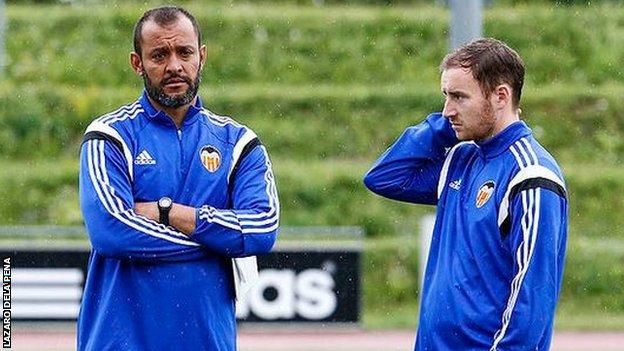 Two and a half years ago, Ian Cathro was coaching kids in a secondary school in Dundee. Yet on Saturday, the 28-year-old Scot prowled the same touchline as Diego Simeone when the Argentine brought Spanish champions Atletico Madrid to face Valencia.
In May 2012, he was leading the Scottish Football Association's performance school in his home town of Dundee, developing the skills of the region's most promising under-12s and early teens.
Then a coaching course organised by the SFA brought a chance meeting with retired Portuguese goalkeeper Santo, who worked under Jose Mourinho at Porto, and an offer to join him at Rio Ave in Portugal's Primeira Liga.
"We all put on a 15-minute session and, afterwards, he came up to me and started talking," Cathro says, recalling his first experience of Santo. "He was just a big Portuguese guy; I knew nothing about his career.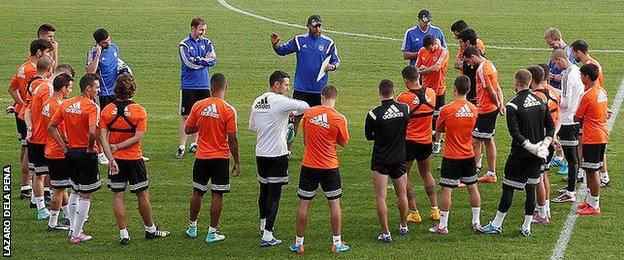 "He gave me one massive piece of praise and one massive piece of constructive criticism and that made him interesting to me. He was humble, open and direct with me to the point where I immediately realised that he was someone who could help me grow, both as a coach and a man."
The relationship was mutually beneficial. Two seasons at the small club in northern Portugal brought a sixth-place league finish, two cup finals and European qualification for the first time. Santo was subsequently recruited by Valencia in the summer. Cathro soon followed.
Before moving to Portugal, all his coaching experiences were with schoolchildren - first at Dundee United, where his pupils included Sporting Lisbon's Ryan Gauld, then at the SFA performance school. Now the Dundonian is working with the likes of Manchester City loanee striker Alvaro Negredo and defender Shkodran Mustafi, who won the World Cup with Germany.
Considering his own playing experience amounted to injury-scarred spells with the youth teams at Forfar and Brechin - "I was never a good player, it wasn't a major sob story" - it is quite a leap.
Cathro's coaching journey
At the age of 23, he was
appointed as junior academy manager
at hometown club Dundee United.
Cathro had been running his own coaching clinics called Master the Ball, Master the Game. The technical ability of his players was far superior to that of those kids at United, so manager Craig Levein asked him to work with players between the ages of nine and 14.
His approach was simple. "Kids are not playing as much football," Cathro said. "So we're giving them back the touches they'd have got knocking the ball against a wall or playing 15-a-side with jumpers for goalposts until you were shouted at to come in for your tea or because it was dark."
When the SFA established their performance schools in 2012, Cathro led the Dundee base before leaving for Rio Ave five months later.
Yet Cathro refuses to be seduced by the glamour of his surroundings.
Friends have beseeched him to savour the experience he is having in Spain, but the flinty Scot is too absorbed in assisting Santo to let the reality of his situation faze him.
"I haven't really stepped back and realised what's going on," Cathro concedes. "I know I can come across as subdued, but I do love it.
"I understand that it's a league with a massive appeal but I just see a ball, a pitch, goalposts. That's constant wherever you go and that means you are less aware of all the superficial, glamorous parts that are made to make you feel bigger and more worthwhile.
"I've got a lot of work to do and all those little bits and pieces are all I focus on. I don't go outside and see the 4,000 fans waiting for the bus to arrive. In fact, I've only just discovered where I can do my shopping and get a coffee."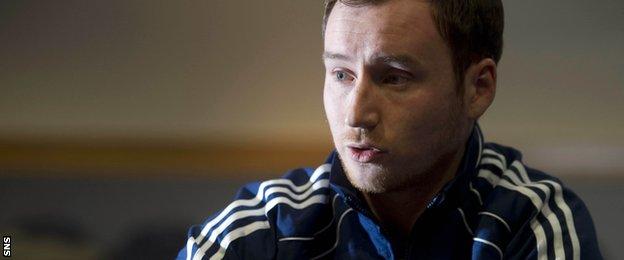 After a hectic pre-season that involved trips to Chile and South Korea either side of winning the Emirates Cup, Cathro confesses it took him almost three months to move his clothes from a suitcase to the wardrobe in his apartment.
It is quite a change from Vila do Conde, the picturesque little town on the Atlantic coast that Rio Ave call home, but a natural progression for Santo and his coaching team.
Cathro learned Portuguese quickly, and is now gradually improving his Spanish as he settles into life in Valencia.
"It's been a variety of incorrect uses of three different languages, with a lot of over-elaborate body movements and gestures," he says, laughing. "But I'm getting better."
British managers abroad

Brian Deane - manager of Sarpsborg in the Norwegian top division

Steve Kean - manager of Brunei DPMM in the Singapore top division
Anthony Hudson - head coach of New Zealand national team

Bobby Williamson - manager of the Kenyan national team

Terry Fenwick - manager of CS Vise in the Belgian third division

Ashley Westwood - manager of Bengaluru FC in the I League in India
More pressing than learning to communicate correctly, is learning how to coach at a big club. Cathro has no intention of being an assistant for long, so is determined to squeeze as much from this year as he can.
As far as he is concerned, his career has not yet started. He describes himself as a "work in progress" and calls this his "apprenticeship". He is at Valencia to learn how to be a manager. Just as he was at Rio Ave.
"I consider this season as a bit like a finishing school or the final year at university," he said. "I'm looking to get about three years of experience out of it to accelerate my own preparation. I want to manage and I want to do it as quickly as possible.
"I've got a very clear gauge in my mind of when I'll know that I'm ready and I'm not there yet. But depending on the circumstances of [my next] club, I'm not that far away."
And where might that next club be? There was interest from both Scotland and England last summer and likely will be again at the end of this season.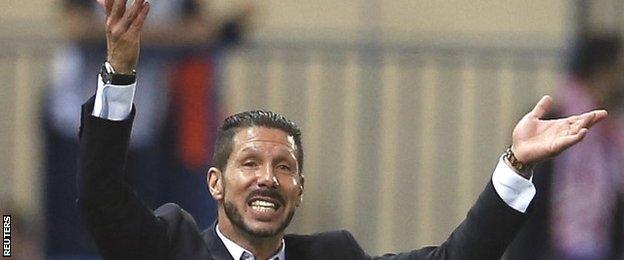 But would he really leave La Liga, with its trips to the Bernabeu and Nou Camp and potentially a Champions League campaign, to return to a lower level in the UK?
"Yes, no doubt," says Cathro. "The two things I will need are a full pre-season to get my ideas across and to be somewhere where English is the first language. I can express myself confidently in Portuguese and I'm getting better with Spanish, but if I'm going to be in charge, I need to be able to communicate properly."
In the meantime, the challenge is to maintain Valencia's splendid start and attempt to fulfil Santo's stated aim of Champions League qualification.
After five wins and two draws in their opening seven matches, the club who finished eighth last term - 21 points adrift of the top four - are above both Atletico and Real Madrid, and trail only Barcelona.
Yet even if Valencia somehow maintain their unlikely title tilt, it would still have to go some to rival the rise of Cathro.