Adel Taarabt: Redknapp wants midfielder to shape up
Last updated on .From the section Football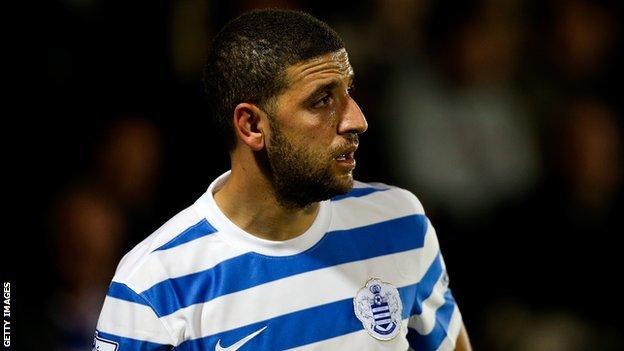 QPR midfielder Adel Taarabt has been told by manager Harry Redknapp to concentrate on getting fit rather than seeking a January transfer.
Taarabt's agent has claimed the Moroccan has been told he can leave the club in the next transfer window.
But Redknapp said: " I know nothing about that; the first thing he needs to go is to get fit and start playing football here, isn't it?
"That's all we want Adel to do is, to be fit to play for QPR."
Taarabt continues to battle ankle trouble, with Redknapp claiming the 25-year-old struggles to stay in shape.
Redknapp quashes Taarabt's Italian dream
"Milan don't seem to be interested in him now, no."
And Redknapp said the English Premier League club will only entertain Taarabt leaving on a permanent transfer, with the west London club holding out for a £4.5m fee.
Taarabt spent time on loan at AC Milan last season, but former Spurs boss Redknapp believes the San Siro club have cooled interest in a long-term deal.
"I don't where he's got the green light to leave in January from, he had the green light to leave in the summer, but there was no one, Milan didn't come in for him.
"He's always had the green light if somebody wants to pay the money the club wants for him.
"If they don't pay the money he stays here.
"But I need him fit, I want to get him fit, he's a good player, a real talent, I just want to get him out on the training ground every day, get him fit and playing for QPR, that's my only interest at the moment."