Kick It Out: Managers not hired on merit, says anti-racism charity
Last updated on .From the section Football
English clubs' managerial hiring processes are "unfair, exclusive and discriminatory", according to anti-racism charity Kick It Out.
A statement from the campaign group said that chairmen don't make appointments "on the notion of merit".
Calling on the Rooney Rule to be introduced, Kick It Out said the current practices are "flawed".
But Wigan chairman Dave Whelan said: "Colour and religion has nothing to do with sport, especially football."
On implementing the Rooney Rule - which requires teams to interview at least one black or minority ethnic candidate for a head coach vacancy - Chelsea manager Jose Mourinho said "there is no racism in football".
Speaking at a news conference on Friday before Sunday's match with Arsenal, the Portuguese said: "Football is not so stupid to close doors to people. If you are good, you get the job. If you are top, you are top."
In response to Mourinho's comments, former professional footballer and BBC Sport commentator Jason Roberts tweeted: "Mourinho - 'there is no racism in football' - there is only one reaction to this. It's an old one, but hahahahahahahahahahahahaha."
Whelan told BBC Radio 5 live he "didn't agree" with the Rooney Rule prescribing which candidates chairmen should interview.
He said: "For most people on the planet now, colour has gone, finished forever. All I'm interested in is have they got the ability and can they do the job?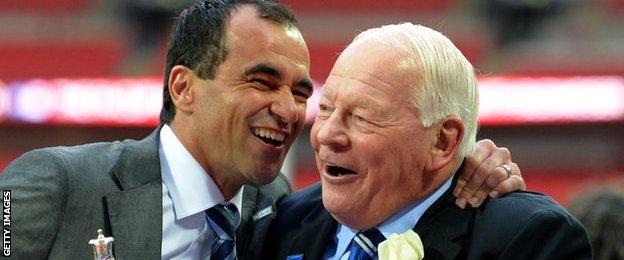 "If I could get a manager who could take Wigan Athletic back into the Premier League guaranteed, where he is from makes no difference whatsoever."
Professional Footballers' Association chief executive Gordon Taylor told BBC Sport last week there was a "hidden resistance" from English clubs to hiring black managers.
Carlisle boss Keith Curle and Huddersfield's Chris Powell are the only black managers at 92 Premier League and Football League clubs.
Approximately 25% of players are black or ethnic minority and ex-England captain Paul Ince wants the 'Rooney Rule' employed to stop the issue being "swept under the carpet".
The man who helped introduce the rule into American football in 2003, Dan Rooney, has also said that it would be a "positive thing" if the rule was adopted in English football.
Facts and figures

The PFA says about 18% of players on their coaching courses are black or from other ethnic minorities

There are 192 Uefa Pro Licence owners in England, and 14 of those are black coaches

About 25% of players in the professional game are non-white

There were five black managers in English professional football last season but, of Chris Hughton, Chris Powell, Paul Ince, Chris Kiwomya and Edgar Davids, only Powell now has a job
Kick It Out's Paul Mortimer, a former Charlton Athletic and Aston Villa midfielder, told BBC Radio 5 live that there should be "transparency from the application process to the appointment" from football clubs.
He said: "This is most definitely an issue. All we want to do is to be able to expose the hirers and firers to people they may never have considered for these roles.
"The problem is you don't get the opportunity to go and knock the chairman's socks off because you don't get a reply to the job application.
"We talk about it every year, it is now time to implement something which will be a positive step forward. At the moment being a manger in this country is not an equal opportunity job."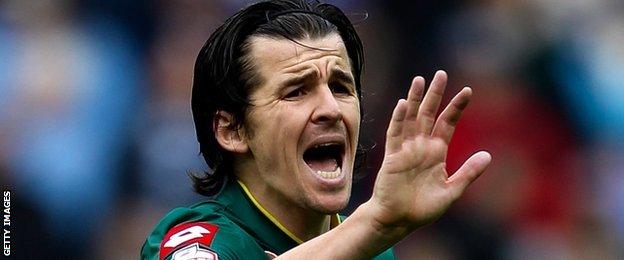 Speaking on the same programme, QPR midfielder Joey Barton added: "There is an underlying issue - maybe not in this country - but in others with racism. It would be great to see England at the forefront of something."
In its statement on Friday, Kick It Out said: "Gordon Taylor speaks about a 'hidden resistance' within the game and his members are asking questions about where football stands. We hear the Football League has failed to raise the issue at its own AGM but where are the Premier League and The Football Association on this matter?
"The current recruitment procedures are flawed, and we need to see accountable processes put in place which are fair, objective and challengeable to provide everybody possessing the necessary coaching qualifications and experience with the opportunity to apply and be considered on merit.
"As it stands, clubs as employers do not follow 'best practice' recruitment processes when they are hiring for these positions, and it is clear that appointments are not made on the notion of merit."