Artificial pitches: PFA voices injury and integrity concerns
Last updated on .From the section Football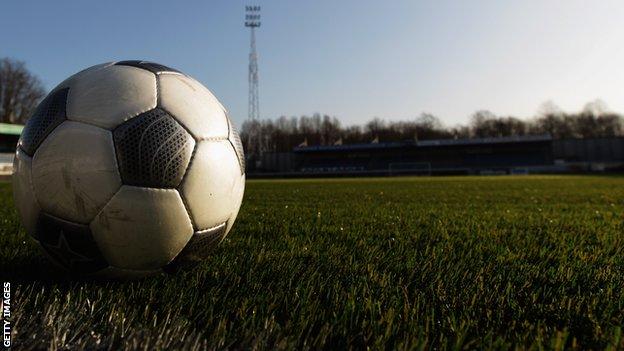 The Professional Footballers' Association has criticised Football League plans to introduce artificial pitches in League One and League Two.
The proposal could be approved at a further meeting in November.
"The PFA are surprised and disappointed by the recent decision," the PFA's Simon Barker told BBC Sport.
"It is a concern that the PFA as representatives of the players has not been asked to make representations before the club chairmen voted as ultimately it will be our members playing on these pitches."
Barker, assistant chief executive at the PFA, added that the League Managers Association had also not been consulted and raised fears over injuries and damage to the sport's integrity.
And he added that a survey of the PFA's members two years ago conducted as part of a wider consultation by the Football League saw players vote overwhelming against the reintroduction of artificial pitches.
Back in September, 26 out of 46 chairmen voted in favour of introducing the surfaces in theory after watching a presentation on the benefits of 3G surfaces.
3G or not 3G?

3G pitches consist of artificial blades supported by sand and rubber crumb

They can be laid on various shock absorbing bases to suit different sports

3G pitches cost around £500,000 to install

They can be used in all weather
Barker believes that the enthusiasm from chairman for a return to artificial pitches is based on inflated promises of income generated by installing a 3G surface.
"It would seem that they are being driven by promises of increased commercial revenue streams and not for reasons of quality, integrity and safety," he said.
"Discussions we have had with knowledgeable sources within the game suggest that figures quoted from additional revenue from hiring out an artificial pitch are often hugely inflated."
Former Blackburn Rovers, QPR and Port Vale midfielder Barker believes that the long-term dangers of playing on artificial surfaces, outlawed in English professional football in 1995, have not been examined.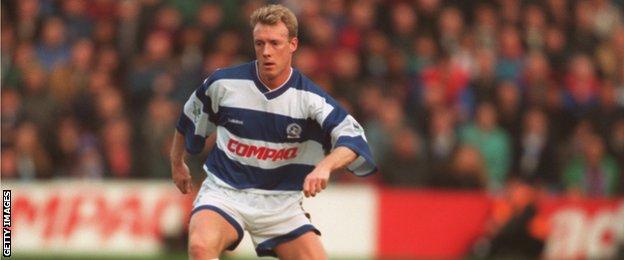 "There have been no studies on long-term injuries with players playing regularly on artificial surfaces," he said. "This area is of major concern to the PFA and could lead to litigation if a player's career was cut short due to injuries associated with playing over an extended period of time on such pitches."
Barker, capped four times by England Under 21s, also questioned whether the introduction of plastic pitches, already permitted in the FA Cup, Champions League and international competitions, would give teams an unfair advantage.
"Teams may gain a competitive advantage by playing on artificial surfaces more regularly than others by virtue of their home fixtures," he said. "This would create a clear integrity issue in the competition, in my opinion."
Barker, who made more than 500 appearances in a 17-year career and represents the PFA on its Playing Surfaces Committee, demanded consultation and further research before a final decision is made.
"The PFA would like more research into the long-term health and safety of players playing on artificial pitches before they are reintroduced at elite level," he added.
The BBC is awaiting a response from the Football League.