Price of Football: Third kits are pointless, says MP Tim Farron
Last updated on .From the section Football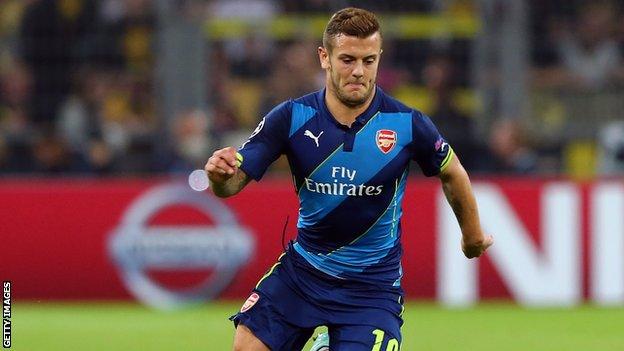 An MP has branded third kits "pointless" and says they are "another example of clubs fleecing fans".
"Kits are a symptom," he said. "We need to deal with the root cause."
Farron's comments come as a new report finds record levels of shirt sales - while Arsenal say they have a third kit thanks largely to fan demand.
German analyst Dr Peter Rohlmann, from PR Marketing, says Adidas, set to make more than 2bn euros from football products this year, saw a rise in football turnover from 800m euros in 2003 to 1.765bn in 2013 - a rise of 121%.
He also says that shirts which can retail for as much as £55 in the UK cost as little as eight euros to make.
Top 10 club shirt sales 2009-10 to 2013-14 (average per year)

Rank

Club

Shirts sold

1

Real Madrid

1,580,000

2

Manchester United

1,490,000

3

Barcelona

1,190,000

4

Bayern Munich

945,000

5

Chelsea

875,000

6

Arsenal

825,000

7

Liverpool

805,000

8

Marseille

385,000

9

Juventus

375,000

10

Paris St-Germain

335,000

Source: PR Marketing
Farron, a Liberal Democrat who represents Westmorland and Lonsdale, said: "You don't have to be a genius to work out a sensible colour for your second kit that would make sure you don't clash.
"There is no reason whatsoever for a third kit. They are pointless and just another example of clubs fleecing football fans. It is all about making money for a few people.
"Legislation is not the answer. There needs to be a radical upheaval of the game and we should move to the German model."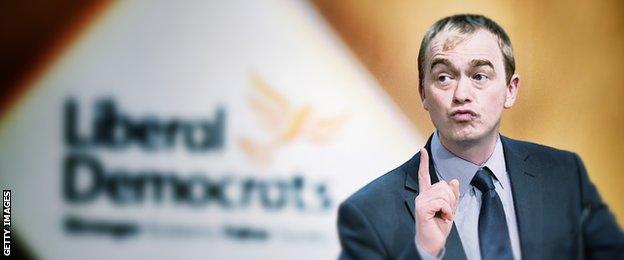 Arsenal, who began a new five-year partnership with Puma this season, say they have a third kit because it is standard practice in the industry and that it gives fans a further choice.
They added that their kit prices have remained at the same level as last year.
Most clubs change their shirts every year and the Gunners say this "is driven to a significant degree from supporter demand".
Published on Wednesday, the BBC's Price of Football study found supporters of champions Manchester City and rivals Manchester United face paying £55 for adult replica home shirts - both of which are currently made by Nike.
Hull City jerseys, the cheapest in the Premier League, cost £39.99.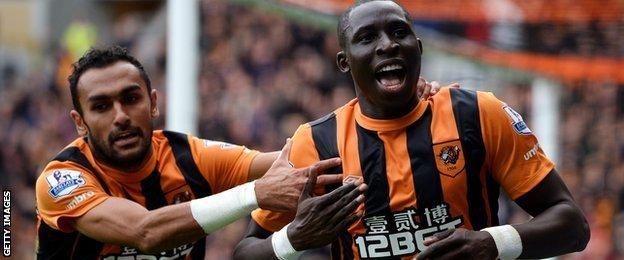 Nike say they set the wholesale price and it is down to retailers to set a selling price to customers.
Elsewhere, relegated Cardiff City offer the cheapest adult and child replica shirts bought from the club shop in the Championship. The cost is £38 and £28 respectively.
In the Conference, Barnet charge £49.90 for an adult shirt - more expensive than the price set by 11 Premier League clubs.
BBC Sport also sampled around 30 clubs from the top divisions in Germany, Italy, Spain, Belgium, Netherlands, Norway, Denmark, Sweden and Portugal.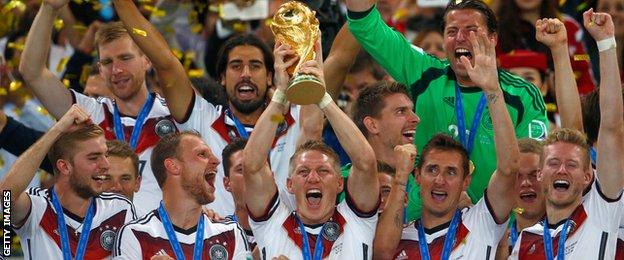 Roma sell the most expensive adult replica shirt of the clubs covered by our survey (£67.25) This is over £12 more than anyone in England.
Adidas told BBC Sport that they are expecting to sell 8m shirts this year, which outstrips the 6.5m they sold during the last World Cup year in 2010.
Internationally, the sportswear giant said world champions Germany lead the way with 2.5m sales, ahead of Argentina and Colombia who have each sold more than 1m.
Dr Rohlmann's studies found that from an 85 euro shirt, just 8.23 euros went on fabric, sewing and shipping. Aside from distribution, marketing and licensing costs there were profits of 16.26 euros for the manufacturer and 37.43 euros for the retailer.
Meanwhile, Toffs (The Old-Fashioned Football Shirt), who specialise in retro jerseys, are experiencing an increase in sales.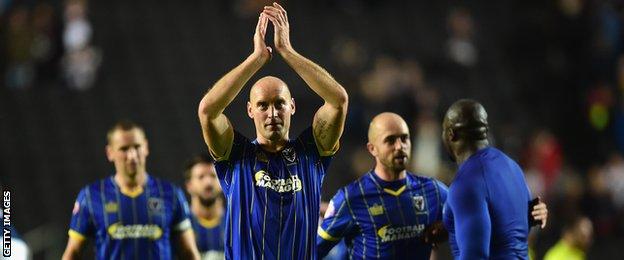 Set up in 1990, a husband and wife team ran the business from the dining room in their north-east home and turned over around £47,000 in their first year.
This year they are expecting a turnover of more than £1m. They now employ 20 people on a Gateshead retail park and are set for further expansion.
Co-owner Michele Finch told BBC Sport: "I don't think a new shirt coming out now means as much as it once did and that kids don't mind wearing last season's kit.
"Our shirts have a long shelf-life and are good quality. People know they will last. We also see increases when teams are not doing as well as they once did - especially with Newcastle fans.
"I used to help my husband when he came home from work and we ran it from the dining room table. Now we are looking at an expansion and are thinking of other sports, including rugby."