Jamie Devitt: Morecambe midfielder has red card overturned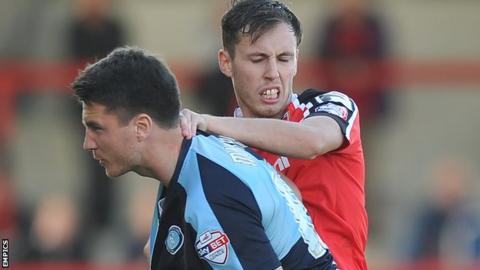 Morecambe midfielder Jamie Devitt has had his red card against Wycombe Wanderers rescinded on appeal.
Davitt, 24, was sent off for pushing Wycombe's Peter Murphy during the Shrimps 3-1 loss at the Globe Arena.
The former Hull and Chesterfield midfielder, moved to Morecambe at the start of the season after a successful loan spell at the club last term.
"We felt very strongly at the time that the offence did not warrant a red card," said manager Jim Bentley.
"After studying a video of the incident closely we felt it was right and proper to appeal the decision.
"We are delighted that the authorities have agreed with our viewpoint and I am pleased that Jamie will be available for the next three games because he is a big player for us.''