Fifa bans Mongolian FA president over Bin Hammam bribes
Last updated on .From the section Football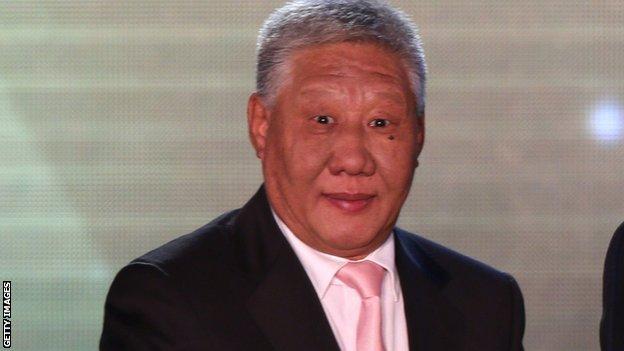 The president of the Mongolian Football Association has been banned by Fifa for "soliciting and accepting" bribes from ex-Fifa executive Mohamed Bin Hammam.
Fifa found Ganbold Buyannemekh, 57, had received money in 2009 to back Bin Hammam's election to Fifa's executive committee and 2011 presidency campaign.
Buyannemekh was found guilty of several ethics violations by the governing body and handed a five-year suspension.
Qatari Bin Hammam, 65, was banned for life by Fifa in December 2012.
Former Asian Football Confederation president Bin Hammam challenged Sepp Blatter in Fifa's 2011 presidential election but withdrew to fight bribery allegations he was later cleared of.
Bin Hammam was, however, subsequently given a new life ban by Fifa for "conflicts of interest" following his decision to quit all football posts.