Ched Evans: Club must think hard over re-signing rapist - Deputy PM
Last updated on .From the section Football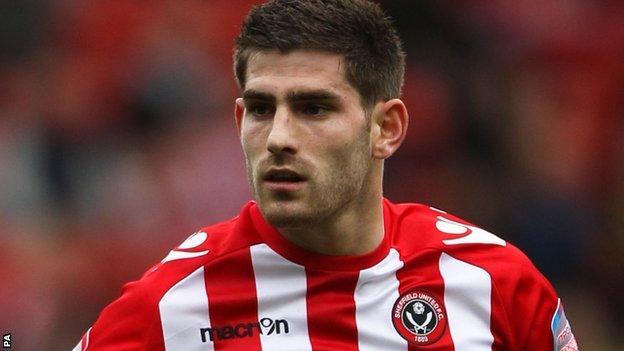 Deputy Prime Minister Nick Clegg has urged Sheffield United's owners to "think really long and hard" before re-signing convicted rapist Ched Evans.
Clegg, Sheffield Hallam MP, said: "When you take a footballer on, you are not taking just a footballer these days, you are also taking on a role model."
United boss Nigel Clough has said the League One club has held talks over the possibility of the striker returning.
Evans, 25, was jailed for five years in 2012 for raping a 19-year-old woman.
The Wales international is expected to be released from prison at the end of this week.
Former sports minister and ex-MP for Sheffield Central Richard Caborn also said Evans must "show remorse and say sorry" before he can be considered for a return to playing professionally.
Clegg, who was speaking to LBC, said: "You are taking on a role model, particularly for a lot of young boys who look up to their heroes on a football pitch in a team like that, and he has committed a very serious crime.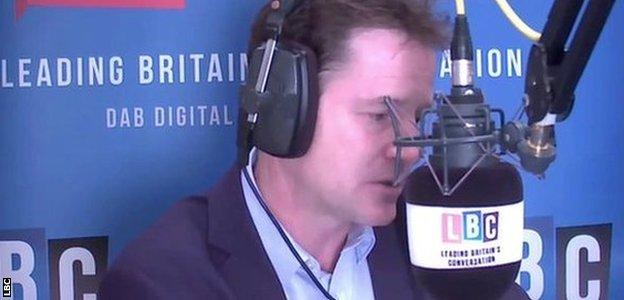 "Rape is an incredibly serious offence, an unbelievably serious offence.
"He has done his time, but I just don't believe that the owners of a football club can somehow wish away the fact that that has happened."
Caborn, sports minister from 2001 to 2007, told the BBC it would be "a sad day for football" if the player was taken back by a club.
"It's a very sad episode, but Ched Evans is a convicted rapist," said Caborn, a lifelong Sheffield United supporter.
"I wouldn't want to see him in a Sheffield United, or any other, shirt until he acknowledges what he did was wrong and indeed shows some remorse for his actions.
"I believe that will give him his pathway back to professional football."
Evans, who Sheffield United signed for £3m in 2009, was not sacked by the club when he was sent to prison - but they allowed his contract to expire in June 2012.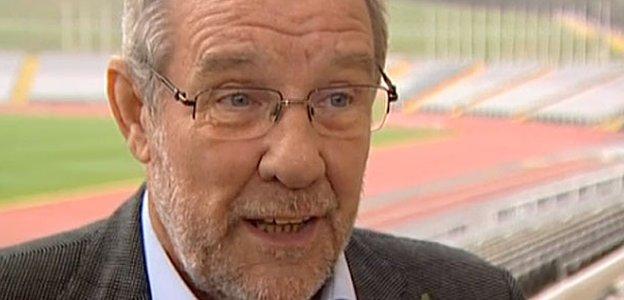 Blades manager Nigel Clough has confirmed he has spoken to club officials about the possibility of Evans returning after his release.
"We've had one or two discussions and the owners will make a decision on it," he told BBC Radio Sheffield.
"It is above a football level. If he comes back then we [the coaching staff] will decide whether to play him or not."
At his trial, Evans denied raping the woman at a Premier Inn near Rhyl, Denbighshire, in May 2011.
More than 146,000 people have now signed a petition demanding the club does not re-employ Evans.
Evans's family have criticised the online petition.
In statement on a website set up to try to clear the player, they said: "Those who have signed it are of course entitled to their opinion, but many have no idea of the facts of the case."