David Moyes interview: On Rooney, Welbeck & Everton
Last updated on .From the section Football
In the second part of an exclusive BBC interview, former Manchester United manager David Moyes speaks on a wide range of topics, including managing abroad, Wayne Rooney and his time in charge of Everton.
Would you consider managing abroad?
"Yeah, I would. It is something that we don't report enough - British managers outside the shores. It will actually help the development of coaches where you can come back and give a bit back to them - tell them the experience you have had working in Spain, Italy, Germany or wherever it may be.
"I am not against it, but the Premier League is where everybody would like to be. [My next job] doesn't need to be a club that is in European football.
"I actually loved the Champions League nights. Sometimes people forget, getting to the quarter-final in the Champions League wasn't a bad feat.
"We did well against Bayern Munich and were a little bit unfortunate not to get through.
"Everyone said to me, 'It was your first year in the job; it was going to be difficult in the Champions League'. But I really enjoyed it, embraced it.
Surprise at Welbeck departure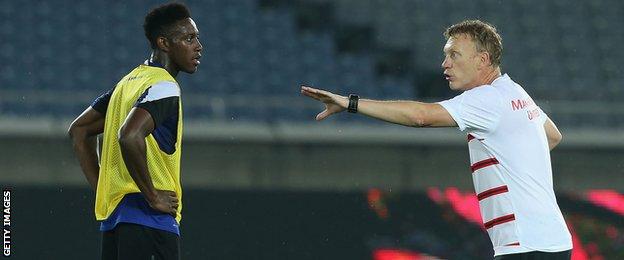 "Danny Welbeck was great for us at Manchester United. We played him in nearly all the big games and, more importantly, [he was] one of your own boys you bring through.
"There are not many young British players out there, so it was a bit of a surprise for me [that he was sold to Arsenal]. But whoever is in charge has to decide what route they choose."
'Everton gave me time'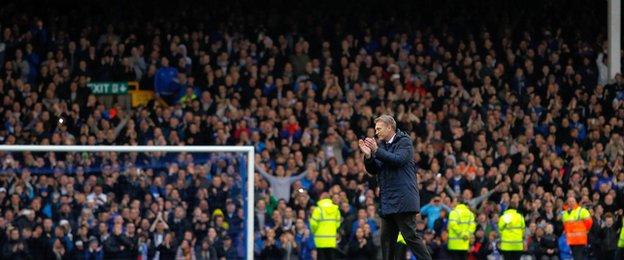 "When we took over at Everton, they were just outside the bottom three and it was touch and go at that point. I take a lot of pride because it was a long job - 10 to 11 years of real hard work.
"But I was really fortunate that I worked for a really good chairman and a good board of directors who didn't have much money but gave us the opportunity to go about my job. There is a big word in football at the minute: time. And luckily enough they gave me that time.
"We made a lot of signings from the lower leagues in England to try and get the best young talent. Since then Everton have gone on to become up there, pushing for near the top of the league."
On spotting 'special talent' Rooney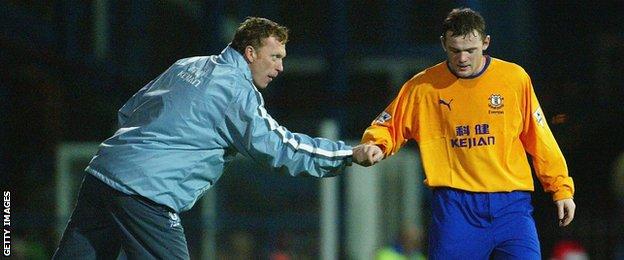 "I remember when I got the Everton job somebody said, 'There is a special talent in the reserves, you need to go and see him'.
"After the Youth Cup final against Tottenham, I came down on to the pitch and tapped him on the shoulder and said, 'You will be with the first team next season'.
"As it was, before the end of the season we had him on the bench - I think it was at Southampton. We had to get permission to get him out of school.
"There was a day when we had him in training. He was only a young boy and we had to set up a small-sided game and Wayne chipped a goalkeeper from near the byeline. It was a moment when we all looked at each other and said, 'Did he really do that? Did that happen?'.
"We knew it before, but when we saw that happen we all thought 'there is a real special talent here'.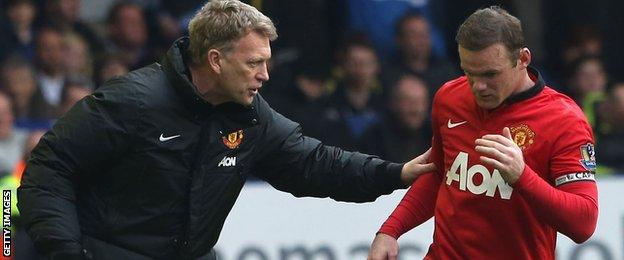 "You look at the way he has been scrutinised throughout his career. I didn't want him to lose his toughness. Part of being tough is part of Wayne Rooney.
"I used to think that of Alan Shearer. Alan Shearer was tough, would be hard to play against, a difficult opponent.
"Wayne needs to be that in every game he plays, and if that means that you pick up a booking here or there, I think that is part of Wayne's make-up.
"But it is great to see how he has matured. You look at him when he was a young boy and where he has got to now. He has got a really good family behind him and he has got good people helping him. It is great to see that happening."
Everton's England youngsters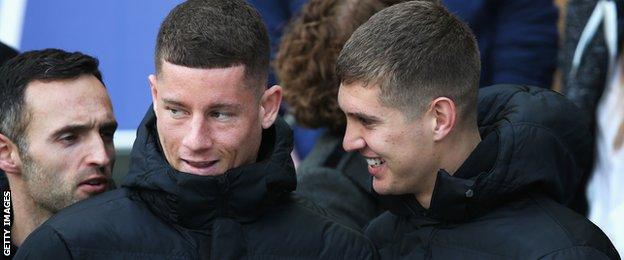 "John Stones was the last signing at Everton before we went. Ross Barkley was already in there but there is a group of good English players coming through and that it is the right way to go.
"All the clubs have a responsibility to try and get these young players towards the team.
"I was very fortunate that I had a great scouting staff at Everton from the academy, because it was those people who got the likes of Ross Barkley and Wayne Rooney when they were young.
"My staff went out and found John Stones at Barnsley. We probably paid about £1m or £1.5m for him and he looks as though he is going to develop into a top player.
"I just hope that there is not too much pressure put on them too soon and expectations don't rise too quickly because they both have a lot of development."