Diego Costa, Cesc Fabregas, Jack Wilshere - which player are you?
Last updated on .From the section Football
Did you just see a Premier League footballer in your local supermarket, or does your club's famous star have a lookalike roaming the streets?
It seems it could be the latter.
As part of our build-up to Saturday's football programme we teamed up with the Danny Baker show on BBC Radio 5 live and asked which players you have been told you look like.
The response was vast, very funny and there is no doubt some could be body doubles for these famous faces.
Injured Costa stays on the sofa...or does he?
Diego Costa was left out of Chelsea's squad for their win over Crystal Palace with manager Jose Mourinho seemingly frustrated his marksman picked up an injury on international duty.
But could Jose turn to Sam Windsor in future? Sam's friend Dave Higgs sent us this snap-shot of his mate who I think you will agree, is a ringer for Diego.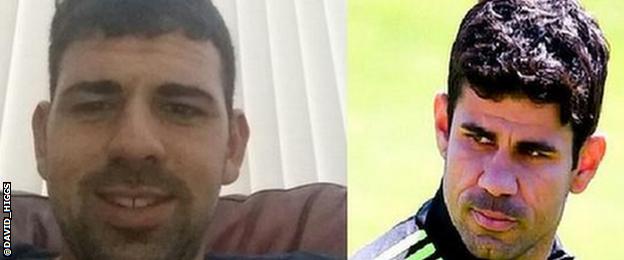 Mauro all over please
It may be cool to get your mugshot on the BBC Sport website alongside the name of a £27.5m midfielder, we here at BBC Sport headquarters are unsure how slick this headwear is.
Paul Harrison must go through some serious shampoo. Tell us Paul, did you go to the hairdresser and ask for a Marouane Fellaini? They have done a top job if so.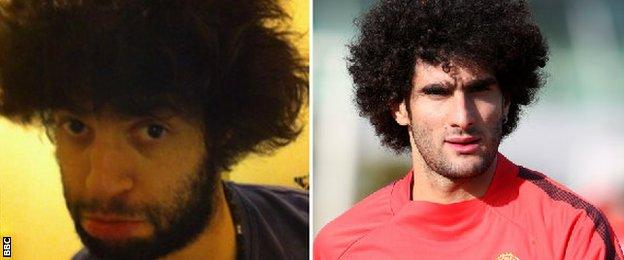 A second Silva
If David Silva were not on the pitch helping Manchester City beat Tottenham at the exact time we received this picture, we would have thought he was tweeting us an image of himself.
Clive Keene tweeted: "I get told I'm David Silva all the time." If you can play like him Clive then we will be really impressed.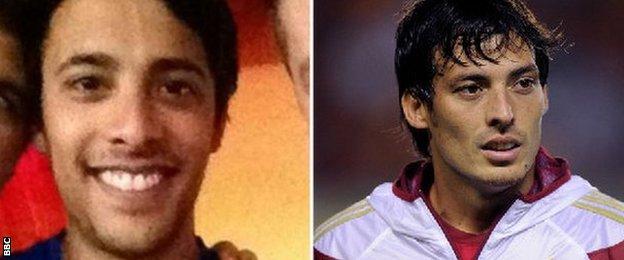 Absolutely Fabregas
Diego Costa, Jack Wilshere, David Silva and now Chelsea's Cesc Fabregas. How come all of you look like such good players?
Sydney-based Warren August even calls himself @Cesc234 on Twitter. Commitment in every way Warren.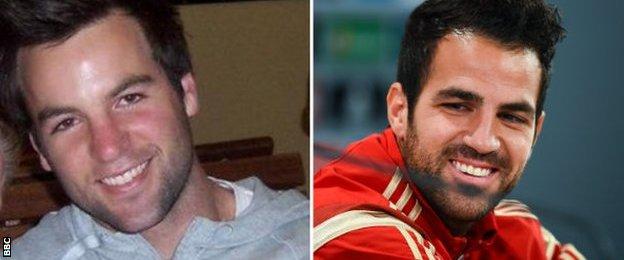 Frenchman's double
It is impossible to tell if he can replicate Spurs' Hugo Lloris's 6ft 1in frame, but this mystery man can certainly match his looks.
Dominic Carroll sent us this image of his housemate but did not provide us with a name. Whoever and wherever you are, wear a goalkeeper jersey and you have the look nailed down to a tee.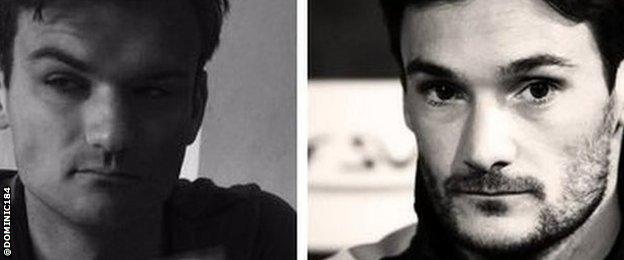 The Wilshere grin
Scott Smith even has the Jack Wilshere dimples to match the England and Arsenal player's similarly slicked quiff.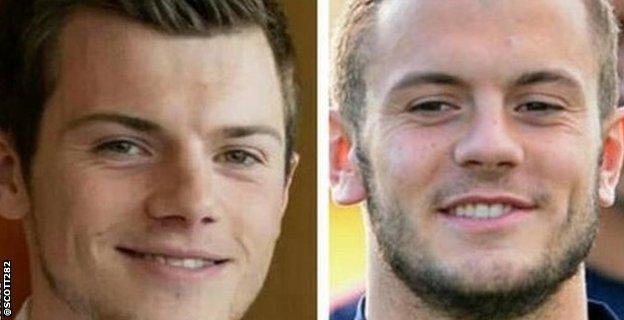 Locks of Luiz
Sean Gray tweeted us to say: "I've been confused with David Luiz before." We can see why Sean. We did try to fit a picture of the Paris St-Germain defender alongside you but such is the thickness of that mop you sport, it would not fit.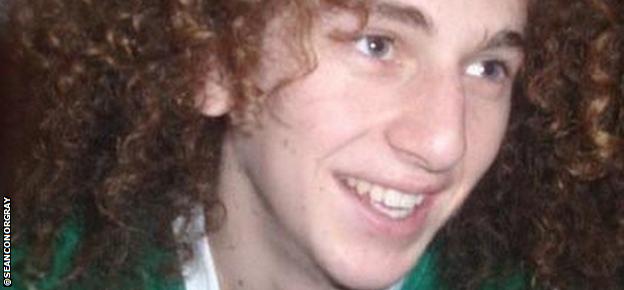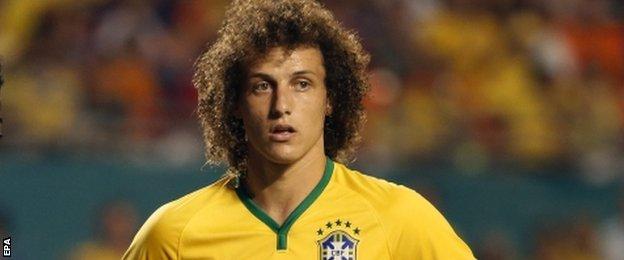 Finnish photo fit
The random lookalike of the day goes to Rowland Marsh.
The Tottenham fan says his mates liken him to Teemu Tainio. If you modelled yourself on him Rowland then you now have to go all the way and become a HJK supporter - the Finnish club where your mirror image now plays.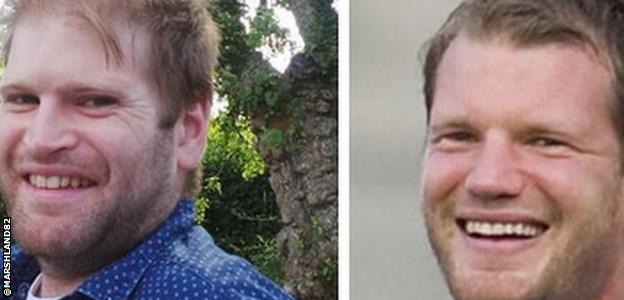 A close shave to Dzeko
Some of us may wish a close shave would turn us into Brad Pitt, George Clooney or one of Hollywood's other elite.
If you are particularly different in your outlook though, maybe you long to be a Bosnian striker by the name of Edin Dzeko. Christopher Windsor can be just that and he took the time to show us.