Bobby Zamora warns QPR against sacking Harry Redknapp
Last updated on .From the section Football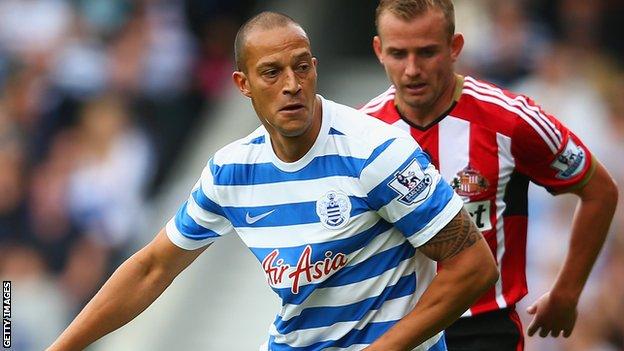 QPR striker Bobby Zamora believes it would be "crazy" for the club to sack manager Harry Redknapp.
Redknapp's position has come under scrutiny following the club's poor start to the season, with speculation suggesting he could be fired.
QPR owner Tony Fernandes has publicly backed Redknapp and Zamora says the whole squad is behind their manager.
"Harry has a wealth of experience and has seen it all. We are all behind him," Zamora said.
"He brought most of us in. Harry has supported us and wanted us here. Everyone is behind him and now we have just got to do our part on a match day.
"The press are perhaps making more of this and we are all asked the same question. It hasn't come to the point where it's panic stations - far from it.
QPR Premier League results 2014/15
Lost 0-1 v Hull (H)
Lost 4-0 v Tottenham (A)
Won 1-0 v Sunderland (H)
Lost 4-0 v Manchester United (A)
Drew 2-2 v Stoke (H)
Lost 2-1 v Southampton (A)
Lost 2-0 v West Ham (A)
"It really is crazy [to suggest Redknapp could be sacked] with so many games to go. You can win two games and you're right back up there."
On Friday, Fernandes tweeted a picture of himself and Redknapp having dinner, adding: "Just to prove Harry paid for dinner last night haha. Good chat, positive. We got to give it a go whatever the result."
QPR have taken just four points from their opening seven league games to sit bottom of the Premier League table to usher in unwelcome fears of a repeat of two seasons ago when they suffered relegation to the Championship.
Rangers began that season with Mark Hughes as manager and underwent a major overhaul of their playing squad, bringing in a number of high-profile players on big contracts.
The project failed, with the team failing to win until their 17th game of the season, before which Hughes had been sacked and replaced by Redknapp, who was unable to turn around their fortunes over the remainder of the season.
However, Zamora, whose last-gasp play-off final winner secured a top-flight return for QPR last season, believes Redknapp has forged a stronger team spirit among the squad than existed during that previous campaign in the top flight.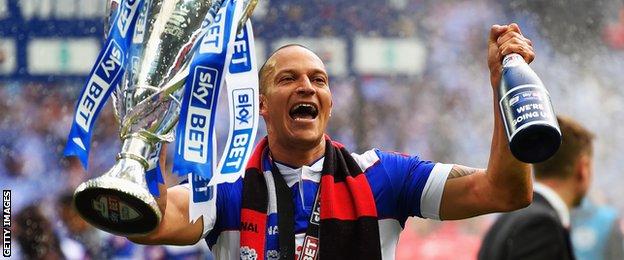 "There were times when you were wishing that you didn't have to go to training for a week and you could just turn up for Saturday because when game-time comes, everyone is fighting for the same cause.
"During the week tempers can flare. We are all desperate to do well - two seasons ago - and on a Saturday everyone knows they have to do their jobs. This season they have been spot-on.
"We are in a better position all around, the players, the club everything. There are 31 games to go, there is plenty of time to get out of this.
"Everything from two-and-a-half years ago to now, the club has come on from. The management, the squad, the facilities are different.
"There are only four or five (players) left from that time; there has been a big turnaround. There's a good togetherness, the lads all get on now. Rio (Ferdinand) has come in and he has been impressed with how the lads are together.
"He was at Man United for a long time and he can't believe the togetherness of the lads and the spirit that's here."