Rangers: Dave King continues talks with Ibrox board

By Alasdair Lamont
BBC Scotland
Last updated on .From the section Football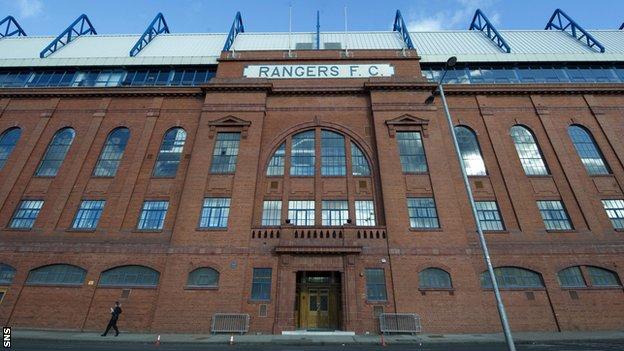 Dave King has told BBC Scotland that his discussions with Rangers continue.
The former Ibrox director has submitted a funding offer, which is dependent on a new share issue being approved at the club's annual general meeting.
With 75% shareholder support required, King needs backing from at least part of a group for whom Sandy Easdale currently holds voting rights.
However, indications are that the group, who collectively own more than 26%, is unlikely to be fragmented.
Asked about that, King replied: "It is essential they are on board", adding that "we will know soon enough" if there is a prospect of that happening.
South Africa-based King met some of the board last Tuesday to detail his proposal, some of which would be a loan, with the majority to go in as part of a new share issue.
He has been speaking to some of the Championship club's bigger shareholders but expects the board to do likewise and assure him he will get that 75% before he commits any money.
Laxey Partners are Rangers' biggest shareholder with 16%, while Newcastle owner Mike Ashley, who owns 9%, is trying to remove the chief executive Graham Wallace and the finance director Philip Nash.
Rangers are required to hold an AGM before the end of the year.