Adel Taarabt: QPR chairman apologises for club fall-out
Last updated on .From the section Football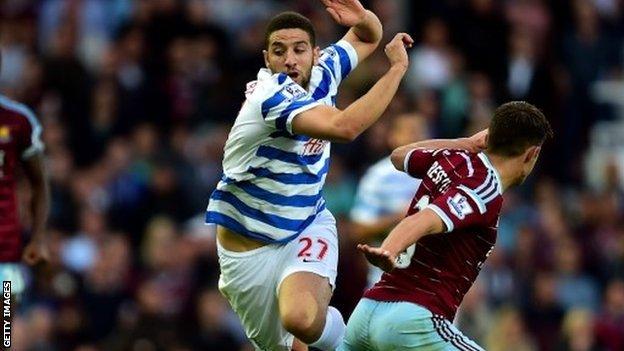 Queens Park Rangers chairman Tony Fernandes has ordered midfielder Adel Taarabt and manager Harry Redknapp to end their ongoing public row.
In a statement, Fernandes said the pair had caused "embarrassment" with their dispute over the Moroccan's fitness and apologised to fans for their conduct.
"I have spoken to them both personally," Fernandes said.
"Both have been notified of our disappointment regarding their handling of the situation."
The statement continued: "The club's entire focus is now on the Aston Villa fixture next Monday and hopefully, after a tough few days, we can turn a negative into a positive and build on Sunday's improved display."
In a row that began after QPR's 3-2 defeat by Liverpool on Sunday, Redknapp described Taarabt as "the worst professional I have ever come across".
Taarabt and Redknapp's public row

Sunday 19 October
Redknapp accuses Taarabt of being "three stone overweight" in the post-match news conference following QPR's 3-2 injury-time defeat by Liverpool.

Tuesday 21 October (Morning)

In an interview with the Daily Mail, Taarabt defends his fitness, showing off his stomach in photographs, and saying he was "fuming" when not selected.

Tuesday 21 October (Afternoon)
Redknapp hits back at Taarabt in an interview with the Sun, saying the Moroccan is the "worst professional I have ever come across".

Tuesday 21 October (Evening)

QPR chairman Tony Fernandes calls for an end to the public row and apologises for the "embarrassment" to the club's fans.
The Moroccan, whom Redknapp claimed was "three stone overweight", had defended himself in a Daily Mail article, saying: "I was desperate to play before the game. I was fuming when I didn't play. It's not true to say I'm not fit. He tried to give an excuse.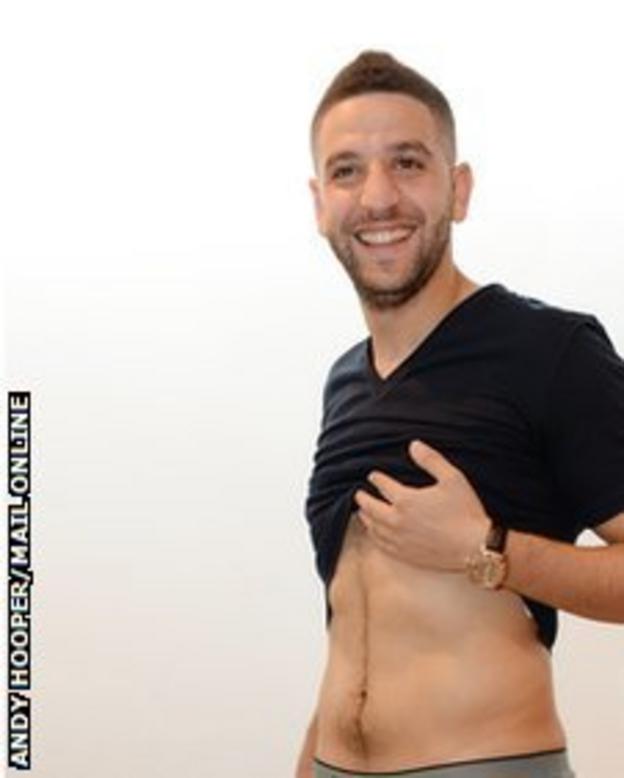 "He is an experienced manager and he should have controlled that situation."
But in an interview with The Sun, the QPR manager stood by the comments he made after Sunday's defeat, and said Taarabt's recent weight loss was due to him catching tonsillitis.
"He is not fit to play a game, that's the truth," Redknapp said.
"He is the worst professional I have ever come across and I have been his only ally at QPR for the past three years.
"He doesn't try and I have protected him for too long."
The 67-year-old manager also dismissed a photo in which Taarabt showed off his physique, saying even he could look OK if he "could suck my stomach in for a picture".
Taarabt returned to Loftus Road in the summer after loan spells at Fulham and Italian giants AC Milan last season.
He has not started a game for QPR since 27 August.
The newly promoted club are bottom of the Premier League after taking four points from their opening eight games.