Harry Redknapp says QPR have 'moved on' from Adel Taarabt row
Last updated on .From the section QPR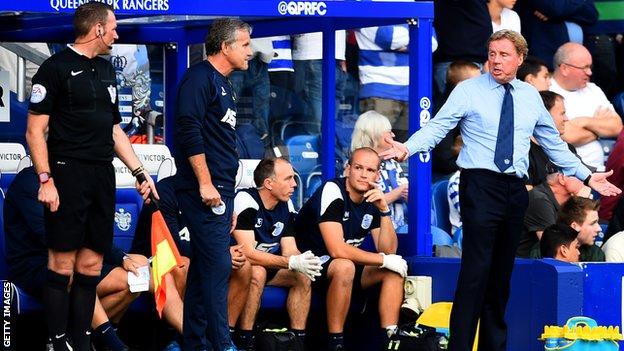 QPR manager Harry Redknapp says his row with midfielder Adel Taarabt is "done" and the club have "moved on".
Taarabt, 25, rejected that claim in an interview with the Daily Mail, adding he was "fuming" not to be selected.
Redknapp now says he is "on [Taarabt's] side", adding "I'd be delighted if we could get him back fit and playing".
Taarabt and Redknapp's public row

Sunday, 19 October

Redknapp accuses Taarabt of being "three stone overweight" following QPR's 3-2 defeat by Liverpool.

Tuesday, 21 October (morning)

In an interview with the Daily Mail, Taarabt shows off his stomach in photographs, and says he was "fuming" when not selected.

Tuesday, 21 October (afternoon)

Redknapp hits back at Taarabt in an interview with the Sun, saying the Moroccan is the "worst professional I have ever come across".

Tuesday, 21 October (evening)

QPR chairman Tony Fernandes calls for an end to the public row and apologises for the "embarrassment" to the club's fans.
The rapprochement follows the intervention of club chairman Tony Fernandes, who on Tuesday issued an apology for the pair's "embarrassing" dispute.
Fernandes said both men had been notified of the club's disappointment after Redknapp also granted a subsequent interview to the Sun, in which he described Taarabt as "the worst professional I have ever come across".
At the press conference ahead of QPR's meeting with Aston Villa on Monday, Redknapp displayed a more conciliatory stance towards the midfielder and insisted he was still part of his first-team plans at Loftus Road.
"I've had more ups than I have downs with Adel," he said. "I love his ability and talent. I just want him back to his best.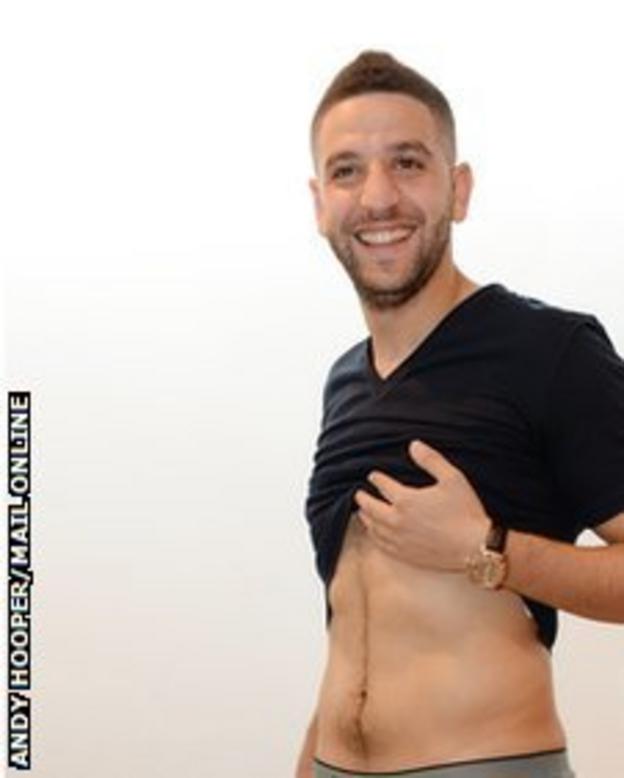 "He wants to train this morning and we'll get him in shape as quickly as possible.
"As soon as Adel is fit and ready, we will bring him into the fold. He's a fantastic talent and we need him."
Redknapp also claimed his relationship with Fernandes had not suffered as a result of the public row.
"My relationship with Tony Fernandes is as strong as ever," he said. "I spoke to him four times yesterday. We've all moved on."
Former QPR striker Kevin Gallen believes Redknapp and Taarabt can work out their differences.
"I think it will be swept under the carpet," Gallen told BBC Sport.
"Adel needs to knuckle down and start working hard. As far as I'm aware he can't go anywhere until January. He needs to do it himself, nobody else can do it for him.
"If he can fulfil his talent it's in everyone's interests. QPR can get some points and maybe he can get his move if he wants to go."
QPR are currently bottom of the Premier League and have won just once all season.