Blackpool boss Jose Riga questions club's transfer policy
Last updated on .From the section Blackpool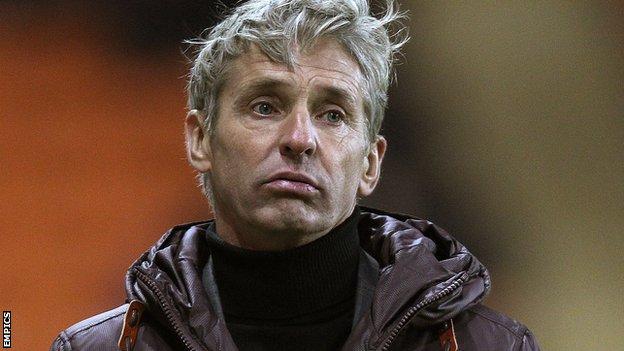 Blackpool manager Jose Riga has again appeared to question whether there is a desire at the club to bring in new players to strengthen the squad.
The pair clashed over transfer policy as the club started pre-season with just eight contracted professionals.
"On the market, you cannot find what we were able to find two months ago," the 57-year-old told BBC Radio Lancashire.
"And it's about also the will - the will to bring this player.
"And I want [to], believe me. The problem is I'm not sure that everybody wants the same."
Asked whether he was suggesting the chairman did not want to bring anyone in, he replied: "I have made proposition [to sign players] but I repeat, I'm still waiting."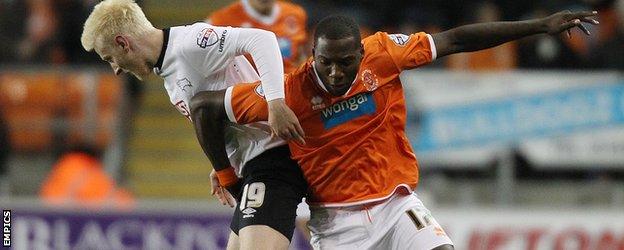 Riga's side lost 1-0 to Derby on Tuesday night and remain bottom of the Championship with just one win.
In September, Oyston insisted he had "no regrets" about holding talks with other managers, including Burton boss Gary Rowett, while Riga was still in the job.
Asked how he is currently getting on with Oyston, Riga said: "I don't want to comment again about this relationship.
"What I see is a team and a manager that is looking to give their best and I think we do, and just to have the means to do our job.
"We miss some players to be efficient to be able to help the team.
"It's not about the organisation it's just about having what we need from day one, and we are faced with the same reality each game - that is the problem."