Rangers: No agreement after Dave King meets Sandy Easdale

By Chris McLaughlin
BBC Scotland
Last updated on .From the section Rangers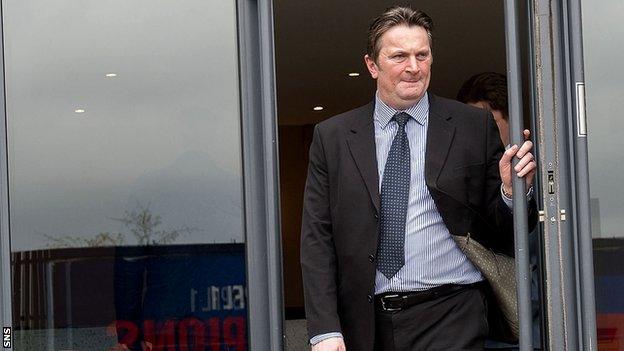 Talks between Rangers shareholder Sandy Easdale and former director Dave King have ended without agreement.
King is looking to invest in Rangers in return for eventual control of boardroom affairs.
It is understood Easdale wants more details and information on who else is involved in the plan but further discussions have not been ruled out.
Easdale, though not on the plc board, holds significant influence, because he holds voting rights for 26% of shares.
That gives him power of veto over a proposed new share issue, which is central to King's plans.