Oxford United use Cambridge humiliation for motivation - Rose
Last updated on .From the section Football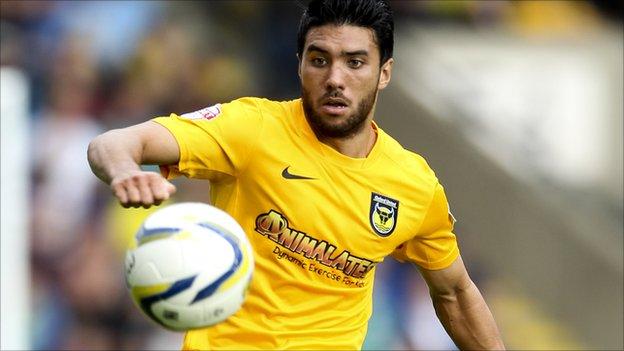 Oxford United midfielder Danny Rose has revealed that they are using a dressing room poster reminding them of a recent heavy defeat by Cambridge United to provide extra motivation for the team.
"We are trying to take as many positives out of it as we can," Rose told BBC Radio Oxford.
"It's a reminder before every game that we never want that feeling again."
Oxford travel to Carlisle on Saturday, but Rose said the humiliation against Cambridge was still fresh in their minds.
"The gaffer has made a real big point of that it's up in the dressing room before every game. Cambridge 5-1 Oxford United, we never want that feeling again," he continued.
"It's one of the worst feelings I've had as a player, and the gaffer has mentioned the worst he has had as a manager. The fact it was on TV does not help, so it's a reminder that we don't want that feeling again."
Successive victories over Tranmere and Northampton, and three wins in their last four games, has lifted the U's to 19th in the table.
Rose described their run as "promotion form" and added: "We've put ourselves in a position to turn a really good week into a great week."