Garth Crooks's team of the week: Courtois, Song, Silva, Eto'o, Bony

By Garth Crooks
Football Analyst
Last updated on .From the section Football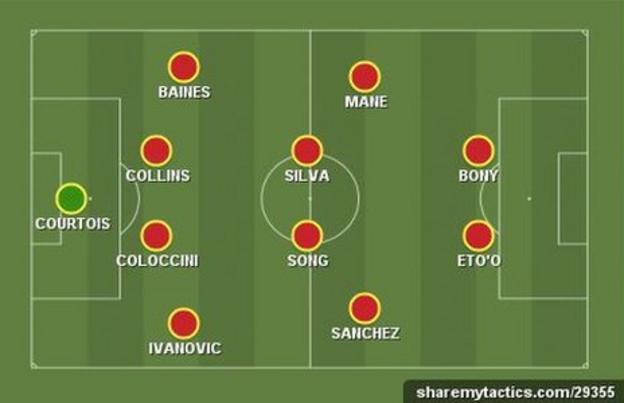 Chelsea extended their lead at the top of the Premier League to four points, despite Manchester United equalising in stoppage time to deny Jose Mourinho's side victory at Old Trafford.
The draw moves the Stamford Bridge club six clear of Manchester City, who slumped to defeat at West Ham, with Southampton currently Chelsea's closest challengers.
At the bottom end of the division, Sunderland slipped into the relegation places after they lost to Arsenal and Newcastle won at Tottenham.
Following an exciting weekend, take a look at my team of the week and see if you agree with my choices.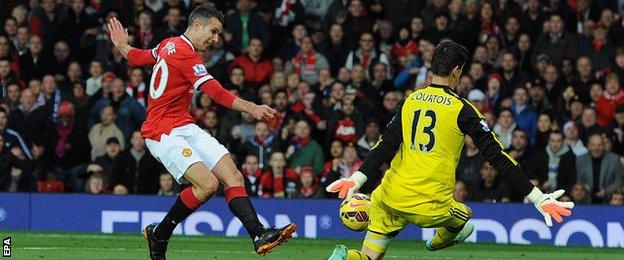 GOALKEEPER - Thibaut Courtois (Chelsea)
The last goalkeeper I saw save so many attempts with his feet was the great Pat Jennings. That is not where the comparison ends either. Like the former Tottenham and Arsenal legend, Courtois is remarkably unfussy between the sticks and has the perfect temperament for the big occasion, as Manchester United found out. He's one of the many reasons why I remain convinced that Chelsea will go unbeaten in the league.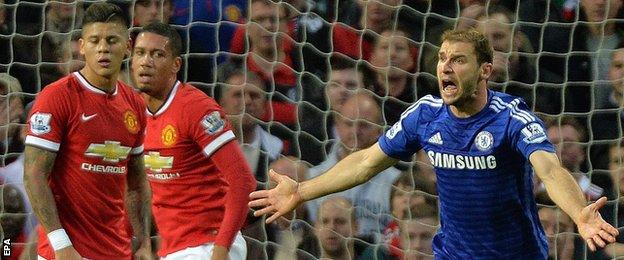 DEFENDER - Branislav Ivanovic (Chelsea)
If you were wondering why Manchester United's Angel Di Maria was so quiet against Chelsea in the second half, it was because Ivanovic had him in his pocket. Only when the Serb was sent off for a second bookable offence (he shouldn't have been booked for the first transgression) in the dying seconds of this tremendous encounter did Chelsea look vulnerable. An immense competitor.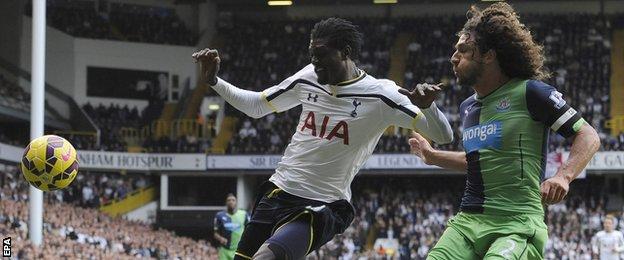 DEFENDER - Fabricio Coloccini (Newcastle)
One of the turning points in the fortunes of Alan Pardew's tenure at Newcastle must be keeping Coloccini at the club. I get the feeling the Argentine is as important in the dressing room as he is on the pitch. He was back to his commanding best against Spurs, who now only sit one point above the Magpies. Last week, Manchester City gave Spurs something to think about and now Newcastle have put Mauricio Pochettino's work under the microscope.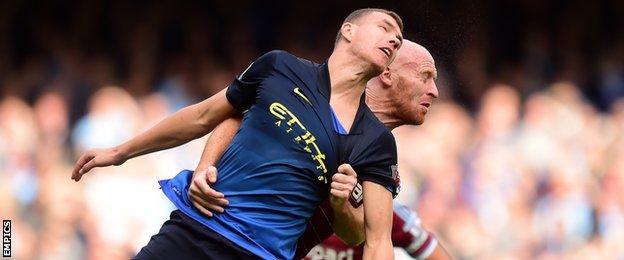 DEFENDER - James Collins (West Ham)
He stood tall so he could take a free-kick from Yaya Toure full in the stomach, made numerous last-ditch tackles and was a rock for the Hammers at the back. Considering he was up against Sergio Aguero, Edin Dzeko and then Stevan Jovetic for much of the game, Collins did an excellent job. He started the season badly when he was sent off against Spurs but, having fought his way back into the West Ham side, he looked pretty formidable against City.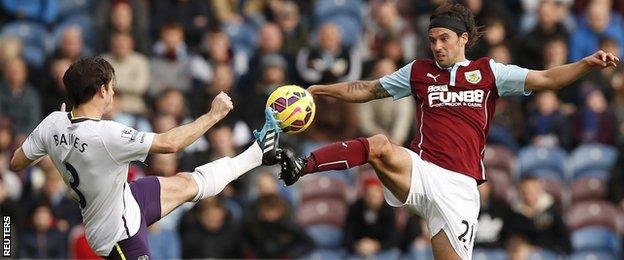 DEFENDER - Leighton Baines (Everton)
I don't know what it is about left-sided players, but some of them have this wonderful ability to provide the most amazing crosses. Arsenal's Kenny Sansom and Graham Rix had it and so too does Baines. The Everton full-back provided two superb assists last week against Aston Villa and did it again against Burnley with the most inviting cross for Samuel Eto'o to nod home with deadly efficiency.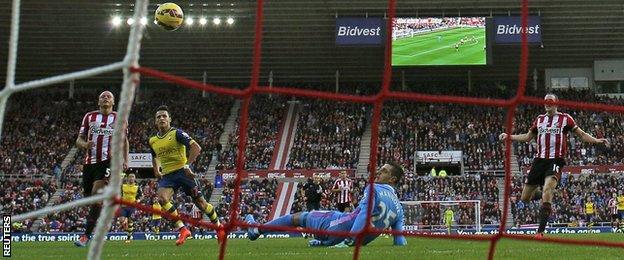 MIDFIELDER - Alexis Sanchez (Arsenal)
What is it with Sunderland defenders at the moment? Their motto seems to be "if in doubt, play the ball back the goalkeeper and let him take all the responsibility". At least Alexis Sanchez might have a little sympathy for Sunderland's Vito Mannone, as he was the Arsenal player who seized on two extraordinary back passes that could have been so easily avoided. If defenders are going to drop their goalkeeper in the mire, try to avoid doing it in front of someone as lethal as the Chilean.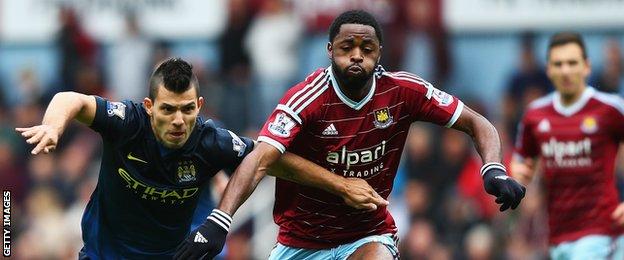 MIDFIELDER - Alex Song (West Ham)
I've seen Song play for Arsenal and for Barcelona, but it's been a long time since I've seen him play like he did against Manchester City. He had a wonderful game and I wonder whether Arsene Wenger has made yet another mistake by not bringing back to the Emirates a player who would add some steel to a team overflowing with creativity. At the moment, Sam Allardyce looks like he's got the balance right.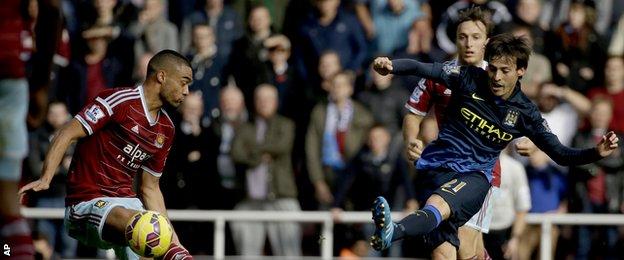 MIDFIELDER - David Silva (Manchester City)
The only player in the City team who seemed up for the fight against West Ham was Silva, who marked his performance with a magnificent goal. It's perfectly clear to me that City are having some difficulty combining Champions League and Premier League football. Captain Vincent Kompany seemed to suggest the absence of City fans in Moscow for the game against CSKA was to blame for blowing a two-goal lead. But I'd like to know who he considers at fault for a catalogue of missed opportunities at Upton Park. One thing is for sure: he certainly can't direct any criticism in Silva's direction.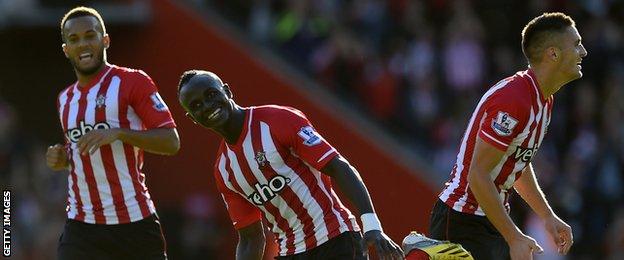 MIDFIELDER - Sadio Mane (Southampton)
From Salzburg to second in the Premier League is some jump, but Mane seems to be making the leap. Last week he had a perfectly legitimate goal against Sunderland chalked off by the dubious goal committee. Well, he scored another perfectly good goal against Stoke (only this one will count) and proved to be the driving force behind another impressive victory for Ronald Koeman's side.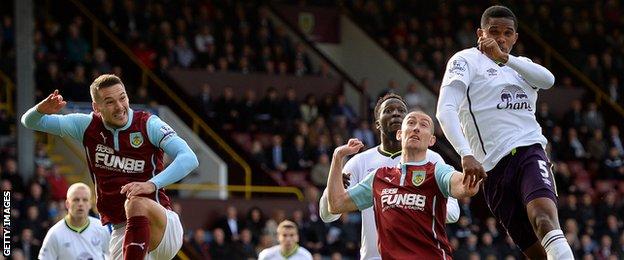 FORWARD - Samuel Eto'o (Everton)
I would have loved to have selected Chelsea's Didier Drogba but, under the circumstances, I had to go for Eto'o. I thought I had seen the best of these players but clearly not. Both rolled back the years but it was the performance of Eto'o against an utterly outclassed Burnley at Turf Moor that clinched it for me. The former Barcelona and Inter Milan striker would have had a hat-trick had he not been denied by the woodwork. Pity, as his work rate alone merited it.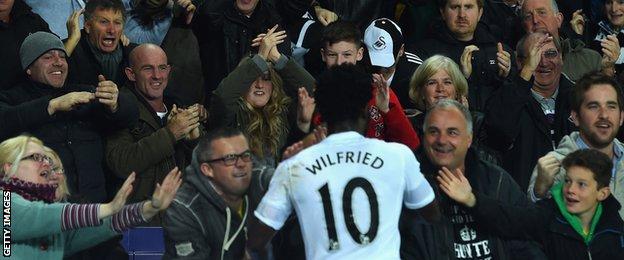 FORWARD - Wilfried Bony (Swansea City)
With the help of Gylfi Sigurdsson, in-form Bony delivered two major blows to Leicester. The Swans played some wonderful football at times, with Bony often the lynchpin between the midfield and the attack. He scored two excellent goals and left the park to a standing ovation after 83 minutes.