Mauro Milanese: New Leyton Orient manager hopes for stability
Last updated on .From the section Leyton Orient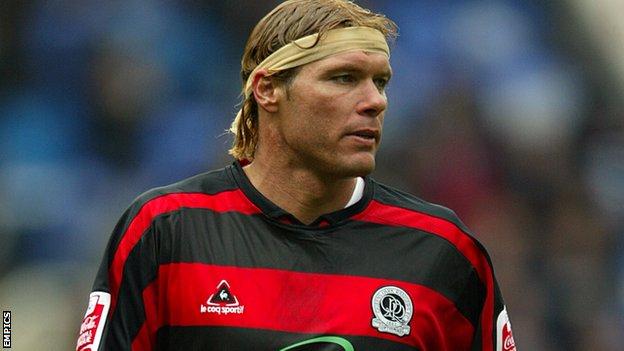 Mauro Milanese hopes he can bring stability to Leyton Orient after being appointed their new manager.
"It is already a difficult situation and we don't want to change too much," Milanese told BBC London 94.9.
"We try to have a bit of stability after Russell Slade. Kevin Nugent was here and if no results are coming it is normal that we change again."
Slade had been Orient manager since April 2010 but resigned last month and subsequently joined Championship side Cardiff City.
Nugent took temporary charge of the east London side but after just one win in six League One games, O's owner Francesco Becchetti decided another change was necessary.
Former Napoli, Inter Milan and QPR defender Milanese, who was previously in the role of sporting director at Brisbane Road, was named boss.
"The president called me on Sunday morning to say he wanted me in charge until another decision will be made," said Milanese.
"I am happy to do my job here. I'm happy also to be back as sporting director - no problem.
"I am in charge and I will try to do my best in any position here. The most important thing is Leyton Orient and the need to (move up) the table."
Orient boss Mauro Milanese on Kevin Nugent:
"Kevin is assistant coach and he is a man we can trust. He is a professional and it is important he stays at the club."
Milanese lost his first match in charge of the O's on Tuesday night, seeing his new side beaten 2-0 by Preston at the Matchroom Stadium, leaving the club one point above the relegation zone in 19th and without a win at home in the league this season.
Orient's position is in stark contrast to last term, when Slade led them to third place in the table and eventually saw the team beaten in the play-off final by Rotherham on penalties.
"I see good spirit in the changing room and the players won't give up," said Milanese.
"Every season is different so we need to react. We need to start well and score first to put the opponent down - this is the target or else the same story will happen all the time."
Nugent, meanwhile, has reverted back to the position of assistant manager - a post which he had held since 2009.
"Kevin is assistant coach and he is a man we can trust," added Milanese.
"He is loyal, serious and gives me his support. He is a professional and it is important he stays at the club.
"I didn't ask for any other assistant coach and I am happy with the staff we have."