Arsene Wenger: On Twitter, Walcott, the title race and more
Last updated on .From the section Football
Arsenal boss Arsene Wenger admits he is concerned by his players' use of social media site Twitter.
In his news conference on Friday, Wenger said: "We are concerned about Twitter and things going out of the club that should not go out.
"It is important to keep that under control. In the modern world that is very difficult but we try."
Since the FA first exercised its jurisdiction to capture inappropriate comments on social media in the 2010-11 season, it has investigated 121 cases.
In 18 of these cases, no further action was taken, 27 resulted in warnings being issued to the participant, 16 resulted in the participant being reminded of their responsibilities and 60 ended in charges being issued.
The governing body has collected around £350,000 in fines.
Wenger on Walcott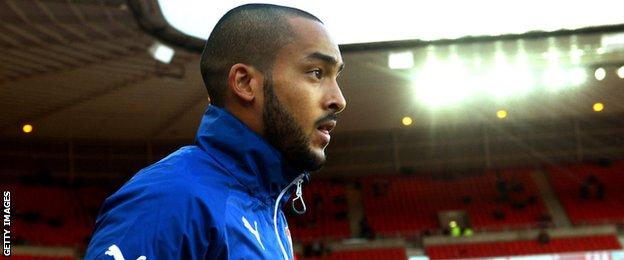 "Theo Walcott is not ready yet. He has been out for too long to start. If I can give him some competition I am happy to do it.
"He is eager to play but that is always the period when the patience of a player is tested. They feel ready and they want to play and usually it is only later that they realise they were not completely ready.
"I know Theo well and he is a very intelligent player. He knows as well that he is not completely there yet."
Wenger on injuries
"There is a slight problem with [Jack] Wilshere. I do not think he will be available to play tomorrow.
"He got a kick on his knee and will be out for a very short time. I don't know if Tuesday will be too soon or not, because at the moment he doesn't practice, but Swansea definitely.
"Kieran Gibbs has a test as well, but I am quite positive about him.
"Olivier Giroud is three weeks ahead of schedule and will join in normal training after the international break."
Wenger on Burnley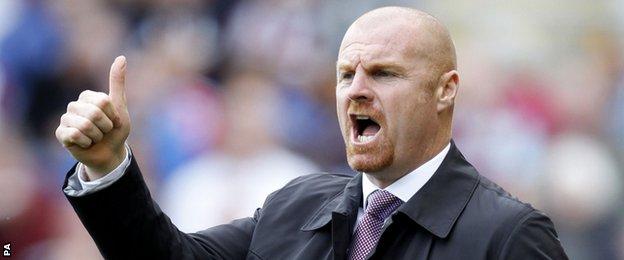 "Their stats show that they are better than their points. They have been punished in games because they couldn't take their chances.
"Sean Dyche has done a great job because nobody expected Burnley to be in the Premier League this year. Overall, I think his style of play is positive. They create chances.
"The consistency of what he has achieved is remarkable. He has taken the maximum potential out of his team and that is a sign of quality for a manager."
Wenger on the title race
"I don't write ourselves off, other people do it. It is a little bit linked with mathematics but it doesn't consider against who we have played, the quality of the teams we have played against, the kind of players you had missing in the big games.
"I think our attitude and dedication has been fantastic. On the efficiency front we can do better.
"If you look at the chances we have created and the chances we have given away, I think our finishing has not always been at the expected level."
Wenger on chasing Chelsea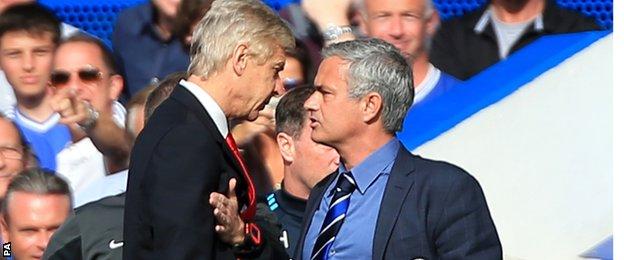 "Chelsea are in a strong position at the moment. I do not think it would be very realistic to think we will catch them very quickly. We have to have consistent results to have a chance to come back.
"Personally, I am focusing on the quality of our game and the consistency of our results before I think about coming back on Chelsea.
"There has been nine games played. There is a long way to go."
Wenger on grappling in the box
"Zero tolerance is certainly possible. But you want the obvious ones you see on television to be punished, because the television provides an example of what referees can tolerate and not tolerate.
"On the other hand, it is not easy for them to see everything and it is not always easy to see if the defender grabs the striker or is it the other way round? To analyse that at normal pace is not easy."