Alan Pardew: Management is like assembling Ikea furniture
Last updated on .From the section Football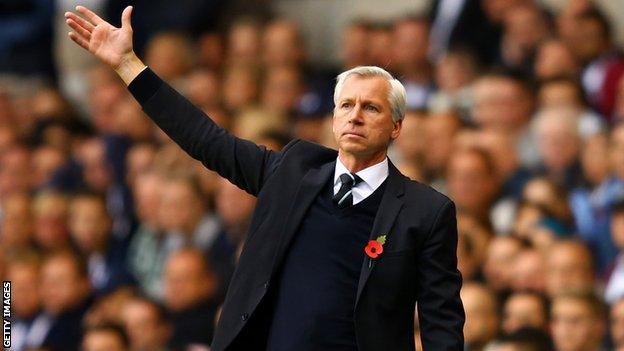 Newcastle boss Alan Pardew has compared his management to assembling Ikea furniture.
Pardew, 53, survived calls to be sacked following a poor start to the season, but the Magpies have won their last three games in all competitions.
"It's like Ikea furniture packs. You can't get to the end; you've got to do all the little bits to get there, and it takes time," Pardew said.
"I've done a few because my wife's Swedish. You've got to box it down."
He added: "It's about doing that little bit first, and if you get that wrong, the second bit doesn't work. If you get the second bit wrong, the third bit definitely isn't working.
"If you're in the coaching or managerial world, you actually segment it down. We've put some blocks in place that now gives us some sort of thing to hinge on to."
Newcastle, who are 14th in the Premier League table - two points above the relegation zone - face Liverpool at St James' Park on Saturday.