Garth Crooks's team of the week: Hart, Wanyama, Oscar, Aguero

By Garth Crooks
Football Analyst
Last updated on .From the section Premier League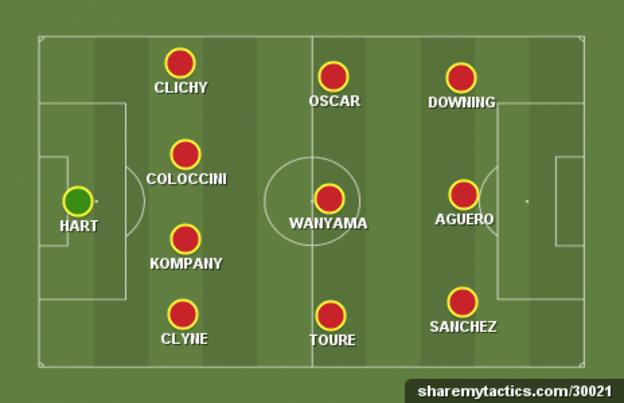 Chelsea maintained a four-point lead at the top of the Premier League after a 2-1 win over QPR in their London derby.
Newcastle kept up their resurgence with a victory over Liverpool, Arsenal were comfortable winners against Burnley, and West Ham snatched a draw in a pulsating game at Stoke.
But who stood out this weekend? Here's my team of the week.
GOALKEEPER - Joe Hart (Manchester City)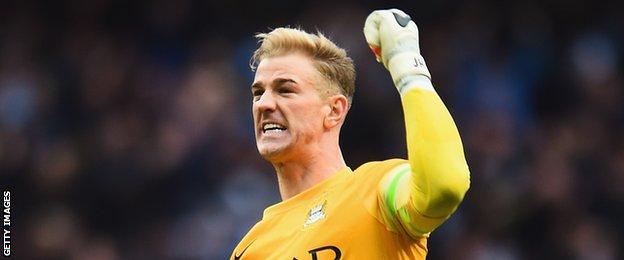 What a save it was by Joe Hart in the Manchester derby. I'm not sure how he got his right hand down to the shot from Angel Di Maria but it was a match-winning save.
In a recent Match of the Day poll, Hart was considered the third-best keeper in the country behind Chelsea's Thibaut Courtois and Manchester United's David De Gea. Well, he was certainly the best keeper this weekend.
DEFENDER - Nathaniel Clyne (Southampton)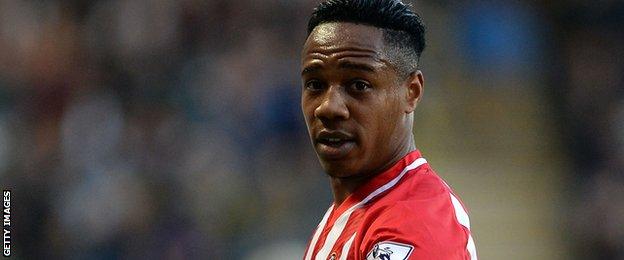 This lad has come on in leaps and bounds since his days at Crystal Palace. Against a persistent Hull, Nathaniel Clyne looked unbeatable at times.
Strong in defence and purposeful in attack, he must have impressed the watching England manager. It's time Roy Hodgson stopped pussy-footing around and put Clyne in the England team.
DEFENDER - Vincent Kompany (Manchester City)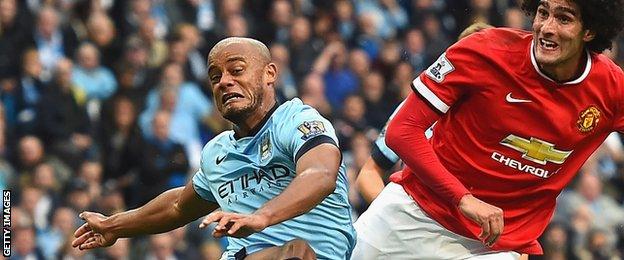 It was a terrific performance by Manchester City's captain as they beat United. City were a bag of nerves towards the end of the game. It needed a big man to keep them from crumbling against a resurgent 10-man United, who look more like a top-four side every time I see them.
The battle between Kompany and Marouane Fellaini was worth the admission fee alone.
DEFENDER - Gael Clichy (Manchester City)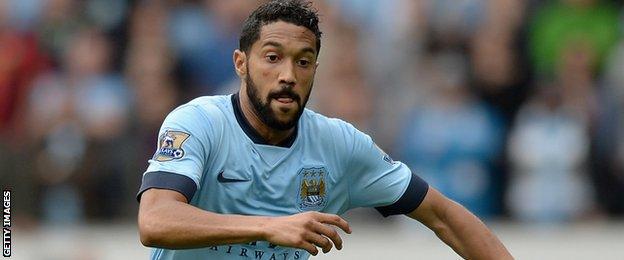 Gael Clichy handled Angel Di Maria comfortably for most of Sunday's Manchester derby, before exposing a stretched defence with a superb pass for Sergio Aguero to clinch the points.
The full-back doesn't get many starts for City - but he seldom lets them down when Manuel Pellegrini selects him. A polished performer.
DEFENDER - Fabricio Coloccini (Newcastle)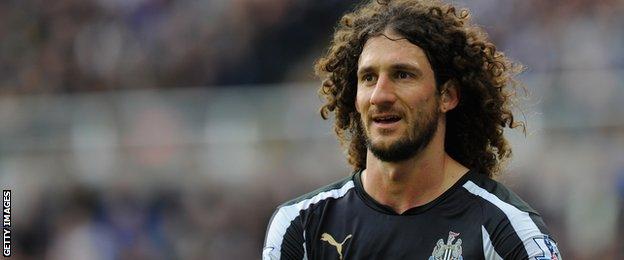 He's done it again. We saw Fabricio Coloccini's qualities in abundance last week at Spurs - and again this week against Liverpool.
The Argentina international is back to his commanding best and is leading the Newcastle revival, much to manager Alan Pardew's relief. I don't know what Coloccini is saying to his team-mates, but it's doing the trick.
MIDFIELDER - Yaya Toure (Manchester City)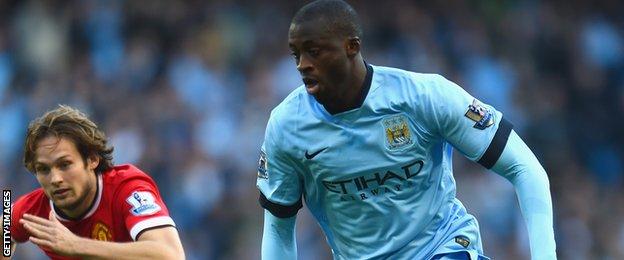 With no David Silva to provide the inspiration for City, there was only one man who was going to prise open a battling Manchester United side, who appeared determined to leave Etihad Stadium with at least a point.
Yaya Toure capped a fabulous display with a superb pass that led to the winning goal. In a game as tight as this, it was always going to take a touch of class to make the difference - and he provided it.
MIDFIELDER - Victor Wanyama (Southampton)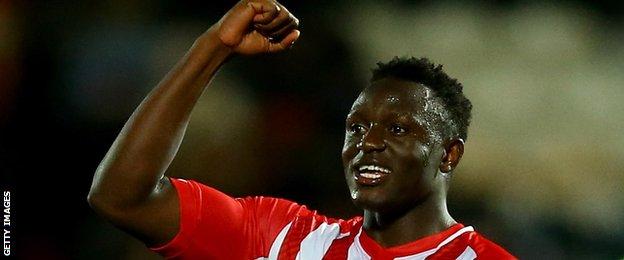 I must admit I nearly chose Newcastle's Mehdi Abeid, who I thought had a magnificent league debut against Liverpool. However, I simply couldn't resist Victor Wanyama's wonderful winning goal for Southampton at Hull.
As Martin Keown pointed out on Match of the Day, Wanyama's overall contribution to the game wasn't bad either. But let's be honest, anyone who can score a goal like that deserves some recognition.
MIDFIELDER - Oscar (Chelsea)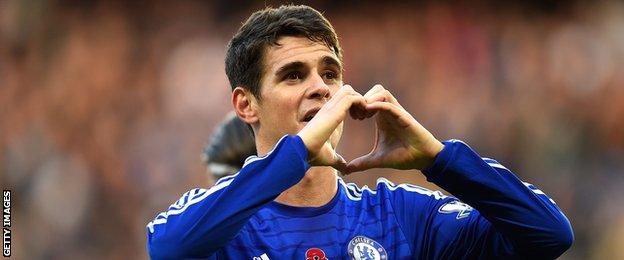 Chelsea's victory over QPR wasn't their best performance this season by a long chalk. But you can afford the occasional off-day when you have player such as Oscar to bend a ball with the outside of his right boot past an international goalkeeper.
The Brazilian only seems to score spectacular goals and complements beautifully the contributions made by Nemanja Matic and Cesc Fabregas.
FORWARD - Alexis Sanchez (Arsenal)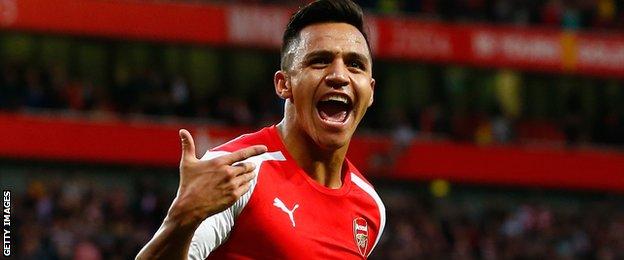 Alexis Sanchez is on fire at the moment. He could have had a hat-trick before he got his first goal against Burnley, but the desire he showed in outjumping two defenders to score was immense.
Arsene Wenger might have had a point with his suggestion earlier in the week that the South Americans who learn their football on the street are made of tougher stuff than our rather over-coached academy darlings.
FORWARD - Sergio Aguero (Manchester City)
The finish that won Sunday's Manchester derby was first class - and something we've come to expect from Sergio Aguero.
The striker was clipped on two occasions in the box and should have been awarded a penalty both times. But the Argentine never allowed the referee's rebuttals to affect him or divert his focus. That's a sign of a top-class player.
FORWARD - Stewart Downing (West Ham)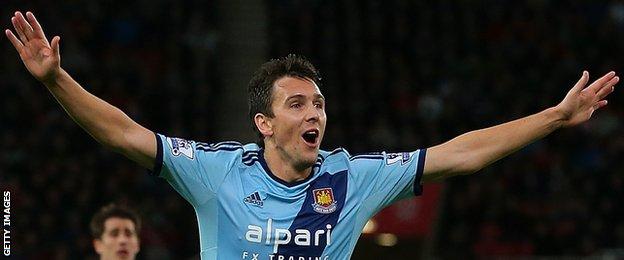 It was another excellent performance by the West Ham man to save his side a point on Saturday. The Hammers were 2-0 down at Stoke - who should have put the game to bed - but then Downing took proceedings by the scruff of the neck.
He made the first goal for Enner Valencia with a superb run down the right-hand side and an even better cross, before completing the rescue with a terrific strike for the equaliser.
The only problem for manager Sam Allardyce now is: where does he play Andy Carroll when he's fit?