FA Cup 2014-15: Dan Walker looks ahead to the first round

By Dan Walker
BBC Sport presenter
Last updated on .From the section FA Cup
"Kerry Katona's from Warrington".
"I've found a Donkey called Dandy".
"Has anyone got a phone number for One Direction?"
Just some of the conversations we had last week all related to the return of the FA Cup to the BBC.
The powers that be have thrown everything at the early rounds - we have got Friday night live games, a Football Focus roadshow on Saturday, a special Sunday Final Score with goals as they go in and then on Monday it is that posh draw show on BBC Two.
The balls have been kind in the first round with a number of league sides making those dreaded trips to dodgy pitches to take on a bunch of plumbers, plasterers and the obligatory milkmen.
FA Cup 2014-15 on the BBC - key dates
FA Cup first round weekend:
Friday, 7 November 2014 - Monday, 10 November 2014
FA Cup third round draw:
Monday, 8 December 2014
FA Cup third round weekend:
Friday, 2 January 2015 - Monday, 5 January 2015
FA Cup final:
Saturday, 30 May 2015
We start our coverage with the sort of game we have all missed.
If you have seen the television advert involving the worst penalty (taken by Len Goodman) since Diana Ross at the 1994 World Cup opening ceremony you will know we are off to Warrington.
Northern Premier League Division One North side side Warrington Town are the lowest-ranked side in the competition and have already had to win five matches to reach the first round for the first time in their history.
Their opponents - Exeter City - took Manchester United to a replay 10 years ago which was quite a feat back then.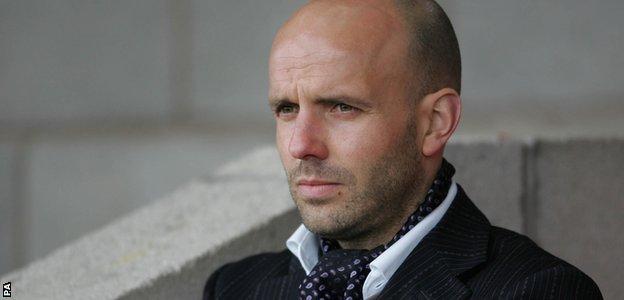 They are led by the only cravat-wearing manager in league football who has been in his dugout for longer than any other boss other than Arsene Wenger - Paul Tisdale.
The BBC team of Martin Keown, Trevor Sinclair and Robbie Savage have all been promised a warm welcome at the Winner Recruitment Stadium. The pies are apparently rather special.
And if that is not enough excitement for you - stand by John Cleese, Jeffrey Archer and anyone who has pushed pennies on the pier at Weston-super-Mare - Football Focus is heading to the Somerset seaside.
We are driving straight down from Warrington to watch the Conference South side trying to down the mighty Donny from League One.
We have spoken to their super-fan and reserve team superstar Louis Tomlinson about what makes the FA Cup beautiful.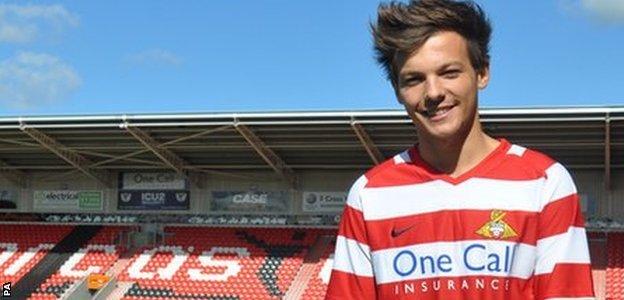 I am sure he hopes Doncaster Rovers will be heading in One Direction - the second round. Apologies, just warming up for those essential puns and cup cliches.
There are 56 teams in action on Saturday afternoon and the BBC online warriors will make sure you can watch all the goals from all the games that night.
Then on superlative-free Sunday, there are 10 more matches and all the goals will be on a special FA Cup Final Score.
Fans of Gosport, Braintree, Aldershot, Maidstone, Worcester and Forest Green will be hoping to upset league opposition, while Norton and the mighty Blyth Spartans will also be trying to make round two.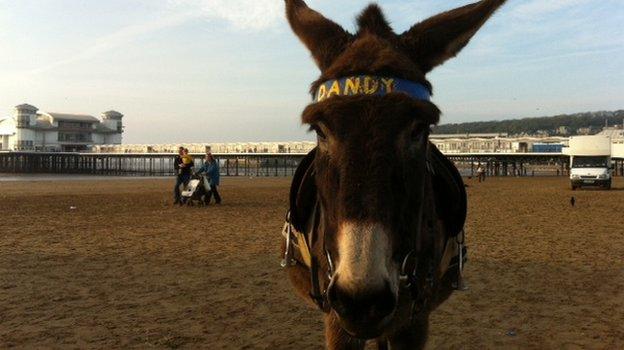 It will be manic but magic and in the early evening, Manish Bhasin will have more considered highlights of all the weekend games at 18:30 GMT on BBC Two.
And on Monday night the new-look draw show will be in front of a live audience at the National Football Museum in Manchester.
That is just the telly.
You will get the usual comprehensive service on BBC Radio 5 live and everything will be on that BBC Sport app we are always going on about too.
I know this sounds a bit like a sales pitch, but we are genuinely excited to have the FA Cup back.
I think you are going to love it.
If I had a big pair of scissors I would cut a ribbon. Let the cup commence.
Check the FA Cup fixtures here.
Access the latest Live Scores here.
Download the BBC Sport app for smartphones or tablets here.