Rio Ferdinand ban because he is role model - Football Association
Last updated on .From the section QPR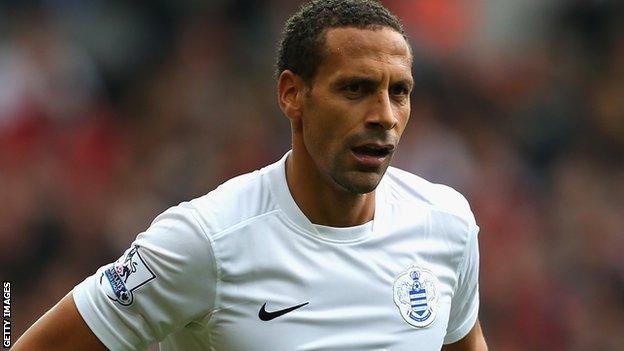 The Football Association says QPR defender Rio Ferdinand was harshly punished for comments he made on Twitter because he is a "role model".
"With nearly 6m followers, Mr Ferdinand is clearly an experienced Twitter user and should know better," said the FA.
"He is, without doubt, a role model for many young people. His responsibility is therefore that much greater."
The 35-year-old's previous indiscretions were also taken into account, with the former England captain fined £45,000 in 2012 for endorsing a tweet referring to then Chelsea defender Ashley Cole as a "choc ice".
The FA's regulatory commission, in its written verdict, said it "considered it an aggravating factor that this was Mr Ferdinand's second aggravated breach in less than three years".
The verdict went on to say that "there is no formal or direct admission and there is certainly no sign of remorse".