Qatar 2022 World Cup: Players 'may boycott summer tournament'
By Mani Djazmi
BBC World Service
Last updated on .From the section Football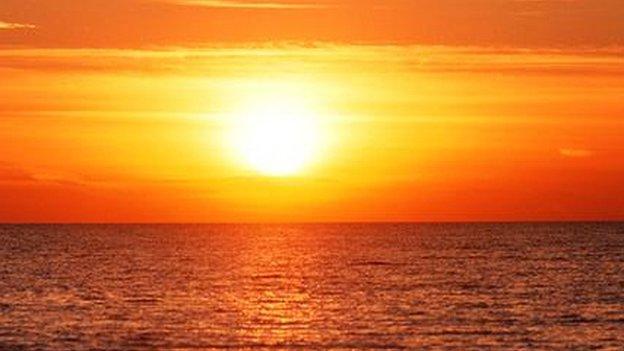 Players could boycott the 2022 World Cup if it is held in the summer, says the global footballers' union boss.
Secretary-general Theo van Seggelen said Fifpro would not allow players' health to be put at risk.
He said Fifpro would challenge the decision in court and "advise the players not to go".
"We will take all necessary measures," he told the BBC's World Football programme.
Van Seggelen said he was confident world governing body Fifa would not ignore its own medical advice by staging the tournament in the summer.
In 2010, Qatar won the right to stage the 2022 World Cup, but an inquiry into when the games will be played has been under way for over a year.
Europe's biggest clubs want the World Cup to be played in May because a winter tournament would disrupt their domestic leagues.
Van Seggelen said: "They are asking too much. The health and safety of the players is always more important than the financial and commercial interests of the clubs.
"You need the sponsors to play football, but it cannot be priority number one."
The Dutchman joined football's most influential figures at a meeting in Zurich on Monday to discuss the problem.
Two likely outcomes emerged - a tournament in November and December or in January and February.
Van Seggelen said the only viable option is for the tournament to start in November because it should not clash with the Winter Olympics, which are likely to be held in January and February.
"You cannot blame the International Olympic Committee for having their tournament in the winter," he said.
"If you cannot solve that, there's only one option left, where you play at the end of the year, just before Christmas in November-December."