Sagnol apologises for his comments on African players
Last updated on .From the section Football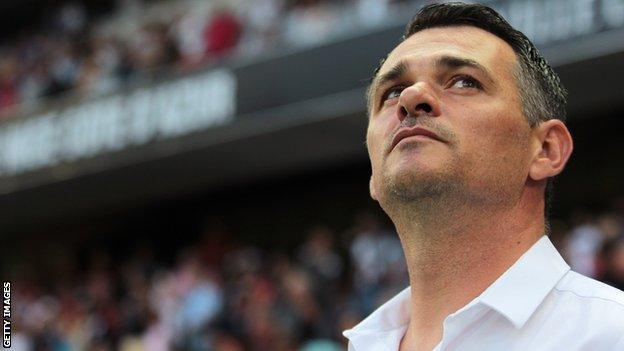 Bordeaux coach Willy Sagnol has apologised and explained his comments earlier this week about African players.
"If my lack of clarity or my imperfect semantics hurt or offended people, I'm sorry," he said.
The 37-year-old also denied that he is racist.
"I've never had any problems with anyone. [My comments] were purely about sports but it was made into something political," he said.
"I regret that these people (critics) didn't read to the end of my interview where I say a football team is like life, like France, it is a mix and I am proud to be French.
"The interpretation by some people in no way reflects my thoughts and, my discussion was about sports and not politics or society."
Sagnol's captain at Bordeaux is Senegal international Lamine Sane, who called Sagnol's comments "clumsy" before defending him, as did club president Jean-Louis Triaud.
He also clarified exactly what he had meant by some of his comments.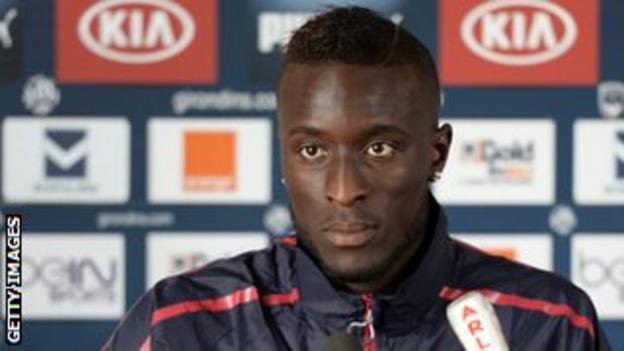 "When I spoke about cheaper Africans who are ready to fight, I was simply talking about the young African players who arrive in Europe with all the will to succeed and often escaping a bad situation.
"We were in a sports debate and so the intelligence which I referred to is to do with tactics.
"A lack of financial resources or infrastructure means African training is not as comprehensive as that provided in Europe and so they compensate for that through hard work.
"I didn't want to talk about intelligence in the sense of individuals."
But Lens coach Antoine Kombouare, who was born in New Caledonia, is among those who felt offended by Sagnol.
"Let's make things clear: this is not a case of him being clumsy. He's really messed up," Kombouare said.
"What he said is serious. It's unacceptable. Explaining that an African player is cheaper ... I felt humiliated and hurt."
The International League against Racism and Anti-Semitism (LICRA) strongly condemned Sagnol, as did former Marseille president Pape Diouf, who called for African players to boycott one round of French league games in protest.
French Football Federation president Noel Le Graet, who formerly employed Sagnol as coach of France's Under-21 side, defended him, while former teammate Lilian Thuram - an active anti-racism campaigner - was more measured.
"I played alongside Willy, he's somebody I respect. I know him very well,'' Thuram told French newspaper Sud Ouest.
"I don't think you should put Willy Sagnol on trial, but you should put prejudice on trial.
"Each one of us harbours some prejudice, which is why people working in football, who have a certain exposure to the media, should be educated on this subject."