Garth Crooks's team of the week: Sanchez, Austin, Aguero

By Garth Crooks
Football Analyst
Last updated on .From the section Premier League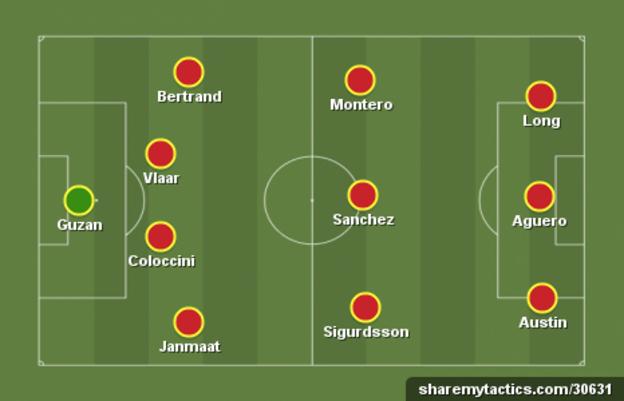 Is anybody going to stop Chelsea? Jose Mourinho's men won again this weekend, this time against last season's runners-up Liverpool.
Burnley registered their first victory of the season, against Hull, while Newcastle's good form continued with a win against West Brom.
The two north London clubs had weekends to forget - Tottenham losing at home to Stoke and Arsenal beaten by Swansea at the Liberty Stadium.
GOALKEEPER - Brad Guzan (Aston Villa)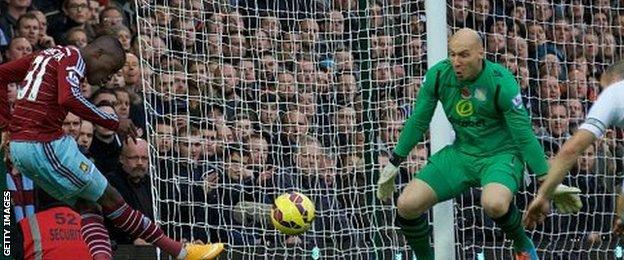 Originally I had Joe Hart in my starting line-up for keeping Manchester City in the game at QPR, but on reflection I've gone for Brad Guzan for an excellent performance against West Ham.
There were times in this fixture when it looked like Aston Villa were under siege and but for the American keeper, the score might have been anything. Excellent clean sheet.
DEFENDER - Daryl Janmaat (Newcastle)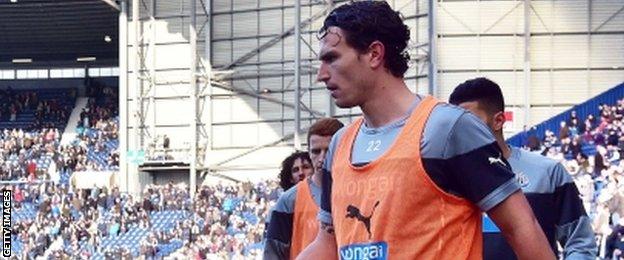 The Netherlands international produced an excellent performance against West Brom, setting up both goals for the Magpies.
I get the feeling that if Newcastle's form continues they won't be talking about survival any more, but Europe. What a difference a few results make.
DEFENDER - Ron Vlaar (Aston Villa)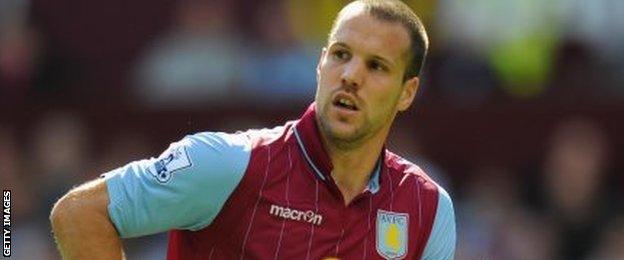 Whenever Ron Vlaar is in the middle of their defence there is always a feeling that Aston Villa have a chance and so it proved against a West Ham side who threw everything apart from the kitchen sink at Paul Lambert's team.
If you can survive the bombardment of Diafra Sakho, Carlton Cole and Andy Carroll then you deserve a point. An excellent battling performance by the skipper and his men.
DEFENDER - Fabricio Coloccini (Newcastle)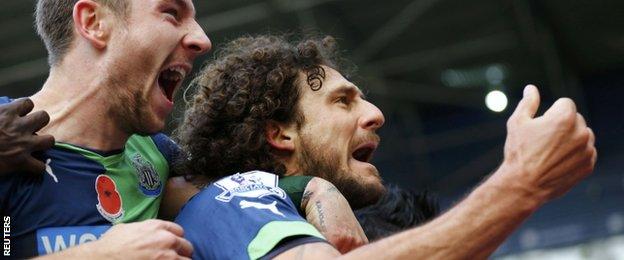 The change in fortunes for Newcastle United, and in particular manager Alan Pardew, during the last four games have been quite extraordinary. I noticed the Magpies' performances take a turn for the better the moment Fabricio Coloccini returned to the side.
His form and organisational skills at the back over the last four games have been immense.
DEFENDER - Ryan Bertrand (Southampton)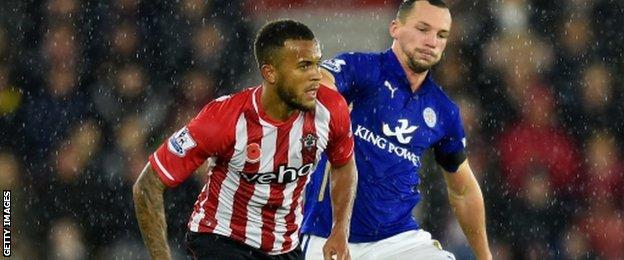 Ryan Bertrand was supplying some wonderful crosses for his Southampton team-mates all afternoon. The on-loan Chelsea full-back seems to have finally found a football club where the manager rates him and he can get regular first-team football.
It's clear to me that Bertrand is not going to dislodge Filipe Luis, or more importantly Cesar Azpilicueta (who played well against Liverpool), at Chelsea so the quicker he signs permanently for Ronald Koeman at Southampton the better.
MIDFIELDER - Gylfi Sigurdsson (Swansea)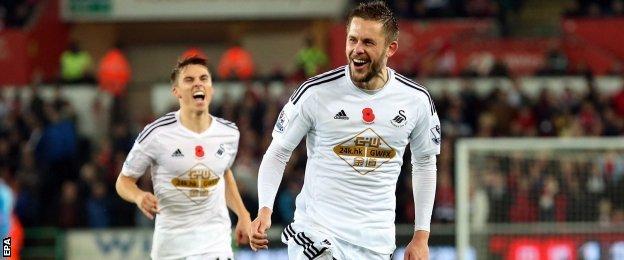 How Gylfi Sigurdsson's former club Tottenham Hotspur could do with him now. His performance against an Arsenal side who seemed in total control of the match at times was impressive. Without doubt the highlight of the match was Sigurdsson's free-kick. Top class.
MIDFIELDER - Alexis Sanchez (Arsenal)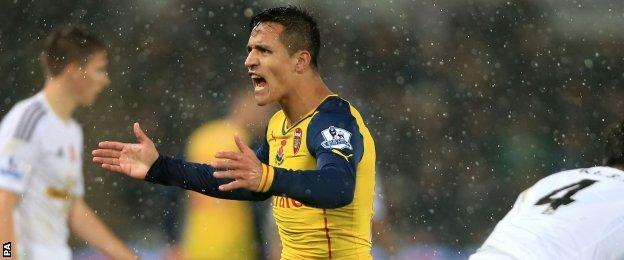 I can't understand what is happening to Arsenal. For large portions of the game the Gunners were in complete control largely due to the outstanding performance of Alexis Sanchez. His desire to score goals and to win football matches is clearly evident.
Three goals conceded in midweek against Anderlecht and another two against Swansea is a worrying feature. I think the least Arsene Wenger can do is give this lad the defence he deserves.
MIDFIELDER - Jefferson Montero (Swansea)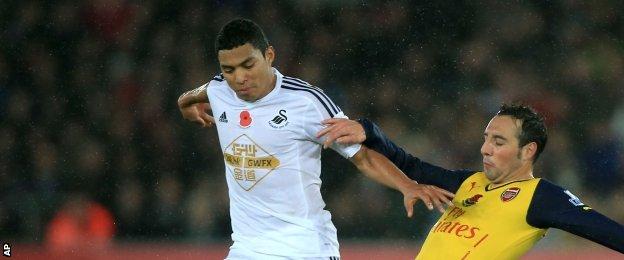 It's been a long time since I've seen a natural winger take a makeshift fullback apart in the Premier League quite like Jefferson Montero did against Calum Chambers in Swansea's 2-1 victory over Arsenal.
At what point in the game was the Arsenal manager going to protect his player from such an onslaught? The Ecuadorian was relentless in his ability to expose the defender while Arsene Wenger sat and watched. It was only a matter of time before the inevitable happened and the winger made Arsenal pay the price.
FORWARD - Charlie Austin (QPR)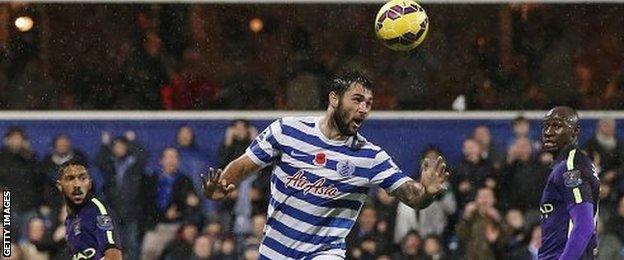 This lad seems to get better every time I see him. He beat Joe Hart three times and was only credited with one goal. How's your luck? Unfortunately for Charlie, referee Mike Dean called the two disallowed goals absolutely right. Although I must say I'm not mad about Charlie's chicken dance celebrations.
FORWARD - Sergio Aguero (Manchester City)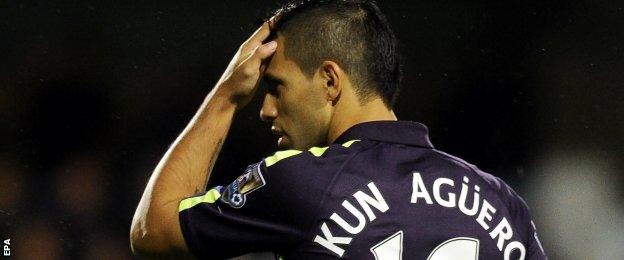 Harry Redknapp said in his post-match interview the lad is a genius and he's right. QPR can't give the likes of Sergio Aguero that kind of room and not expect him to punish you.
QPR did query the Argentine's first goal which, although it was magnificently taken, the ball did strike his hand. However the Hoops can have no complaints about Aguero's second goal and the equaliser. QPR were undressed.
FORWARD - Shane Long (Southampton)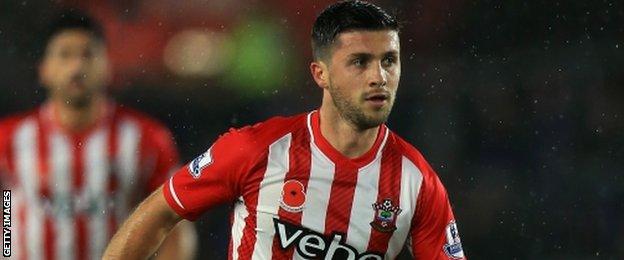 The substitute should have had a hat-trick. Shane Long has always scored goals and I'm not in the least bit surprised he's doing it at Southampton.
I'm not entirely sure why West Brom sold him or, come to think of it, Hull either. A must-have player for any squad.