Robbie Savage: Man Utd & Arsenal fighting for 4th not 1st
Last updated on .From the section Football

In his regular BBC Sport column, Robbie Savage looks at why Arsenal and Manchester United's meeting on Saturday is not the title-decider it once was. He also responds to the results of BBC Sport's State of the Game study that shows the restricted playing time for British players in the Premier League this season.
In recent seasons, when Manchester United were about to play Arsenal we would be talking about how it is a huge game in terms of deciding the title.
That is no longer the case - United's trip to Emirates Stadium on Saturday is more likely to help decide who finishes in fourth place than first.
Savage on Danny Welbeck:
"It would not surprise me if Welbeck got the decisive goal in a game that I expect Arsenal to win."
The sad fact for both clubs is that we are only in November and neither of them can have any realistic hopes of winning the Premier League.
They have something else in common in that going forward they are brilliant, but defensively they are miles off the standard required to be champions.
When you consider what such fantastic managers Arsene Wenger and Louis van Gaal are, then it is amazing that they have failed so badly to get the balance they need in their teams.
I have picked a combined team from both sides, based on current form and also who is fit. But it was incredibly hard to make a selection, because between them they have plenty of brilliant forward-thinking players but a real shortage of quality defensive-minded ones.
Savage's combined Arsenal and Man Utd team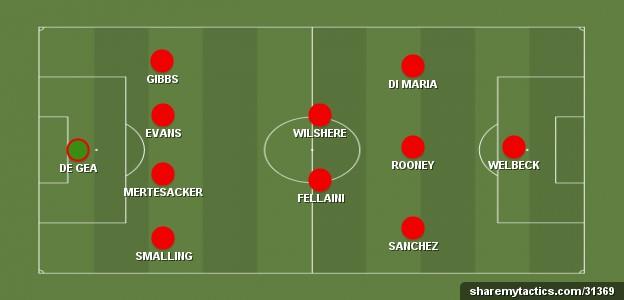 My first problem was who to pick at right-back because both team's first choices - Rafael and Mathieu Debuchy - are injured.
Arsenal have two teenage back-ups for Debuchy in Hector Bellerin and Calum Chambers, who got torn apart by Swansea's Jefferson Montero last time out. I don't fancy either in a match-up with United's Angel Di Maria down that flank on Saturday.
United have been using Antonio Valencia as Rafael's replacement, which tells its own story about their defensive problems. But Chris Smalling, who is back from suspension after his stupid sending off in the Manchester derby, gets my vote in this team.
Arsenal's Per Mertesacker is also in, at centre-half, because he is fit and a leader. Neither team has many of those.
Alongside him, I would go for United's Jonny Evans if he is back from his ankle injury. He is left-sided so he complements Mertesacker but, to be honest, my thinking for including him is that he cannot do any worse than the other options.
Further up the field, it seems a long time since either side had domineering midfielders - United with the likes of Bryan Robson or Roy Keane and Arsenal with Patrick Vieira and Emmanuel Petit.
Now, they do not have a dedicated defensive-minded midfielder between them.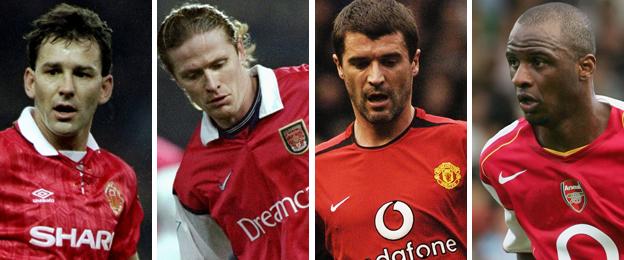 For the two holding players in my 4-2-3-1 formation, Aaron Ramsey's lack of form means there is not much choice apart from United's Marouane Fellaini and Arsenal's Jack Wilshere, even though I think Wilshere is much better when he is further forward.
There are many more options in front of them, though, where Di Maria, Wayne Rooney and Alexis Sanchez would all have to feature.
Then, if I was picking on form it would be Arsenal's former United striker Danny Welbeck leading the line, after his double for England against Slovenia last weekend.
Welbeck will have a point to prove to Van Gaal on Saturday for allowing him to leave Old Trafford in the summer and it would not surprise me if he got the decisive goal in a game that I expect Arsenal to win.
Talent alone is not enough
The easiest thing for a English or British player to say if they don't make it at a Premier League club is "well, they bought a foreign player instead". It is a ready-made excuse.
People might argue that more mediocre foreigners coming into the Premier League means our players have less of a chance. But I think the bottom line is that you still come through if you are good enough.
You cannot tell me that if Everton had bought a youngster from a foreign club, he would have stopped Ross Barkley from breaking into their first team.
Yes, it is extremely hard to make it at the top level but it has always been the same.
I was fortunate to be part of Manchester United's famous youth team known as the Class of '92. The likes of Paul Scholes, David Beckham, Gary Neville and Nicky Butt came through from that side because they were very gifted and also because they worked. I have never seen a group of players work so hard.
Would they really have been denied that opportunity if it had been so easy then to go out and buy somebody from abroad and put him in the first team instead?
No. I think those players would still have had the career they did, because they were good enough and they had the right attitude.
You have to have all the right attributes as a person to make it - it is not only about being a technically gifted player.
So many different things in all aspects of your life decide whether you become a professional footballer at the highest level and I don't think people realise that.
Making it takes more than talent

Not everybody is as good as Barkley or the Class of 92 and almost every young player has to be able to deal with knock-backs. I know I did.
I was with United between the ages of 14 and 19, when Sir Alex Ferguson told me I wasn't going to be good enough to play for that football club.
I drove home far too fast with his words buzzing in my head and crashed my car.
Lying in my hospital bed, I felt like my life was over. The biggest thing for me was telling my parents I had been released and it felt like a death sentence.
Not only had I lost my job - although I did not think of it like that at the time - I had lost my best mates, who I had grown up with over the past five years. I was a teenager back living at home and thinking "what am I going to do?".
Dario Gradi phoned me up and I went to play under him at Crewe but, in my first year there, I was nowhere near the first team.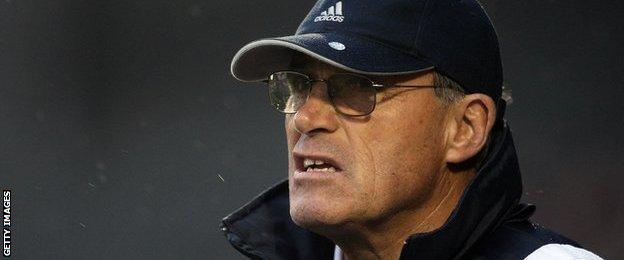 It was a different way of life to go from playing with Ryan Giggs and winning every week, to playing League Two football against grown men who were putting their bodies on the line to make sure they had a livelihood.
I was used to playing against people my own age and suddenly I was in an environment where I was physically small. I was thinking, "I have got no chance here - am I best off going to do something else?".
So I can see why some young players might walk away from the game when they get released by big clubs, but there was something inside me that made me carry on and I got my break in the end.
It was Bobby Gould who changed my career when he called me up for Wales at the age of 21 and put me in midfield. Until then I had been a centre-forward.
Because of my energy and work-rate that change of position meant I was able to achieve what I did in the game and play over 600 games, more than 350 of which were in the Premier League.
Some players take a different path
The fact is that most young players who are playing in youth teams at Premier League clubs will have to deal with being told at some stage that they are not good enough, and have to go down to come back up again like I did.
That is when their character, enthusiasm and desire comes into play, along with their technical ability and physical size. All of that put together will decide whether they make it back up to the top level.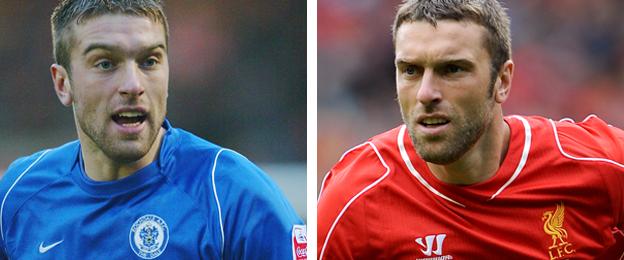 It is all very well saying that there are not enough English and British players in Premier League teams, but maybe that is down to some of the ones who have been knocked back choosing different paths after being rejected.
The ones who are playing at that level will have been through so many agonies and sleepless nights to get there - I don't think people realise how hard it is to make it as a professional footballer.
I have a different perspective on it now too, because my 11-year-old son Charlie is in an academy at a Premier League club, and trains or plays four times a week. He has been there since the age of five, firstly at a development centre and now their academy.
Savage on competition:
"I know that 99 out of 100 boys don't make it so the odds are against my son Charlie from the start."
The thing I ask myself as a parent is, "should I have put him into a club at the highest level so soon?". But he is there because he was scouted, went along and enjoys it - and he loves going, which is the main thing.
The only reason I will regret it with Charlie is if myself or the club have to sit him down one day and say they are letting him go. I know how much that disappointment hurts, and I also know that 99 out of 100 boys don't make it so the odds are against him from the start.
Will Charlie be a professional footballer? I have no idea. But, as long as he enjoys it, that is what matters.
Robbie Savage was speaking to BBC Sport's Chris Bevan