Black and ethnic minority coaches: Think tank sets 20% target
Last updated on .From the section Football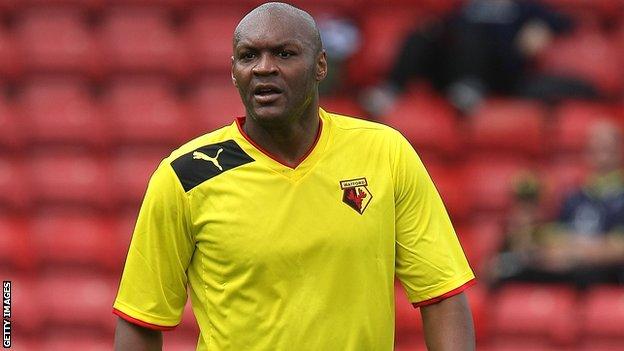 One in five professional coaches in English football should be from black and ethnic minority (BME) backgrounds by 2020, a new report has urged.
The Sports People's Think Tank (SPTT) revealed on Monday that only 19 BME coaches are in the 'top' 552 positions in England's first four divisions.
The SPTT has recommended bringing in something similar to the Rooney Rule that operates in American football.
It would make it compulsory to see at least one BME candidate for interview.
The SPTT met MPs and Sports Minister Helen Grant, who described its findings as "appalling and worrying", on Monday.
The new body has also recommended introducing networking events aimed at eradicating what it describes as an "insider culture" where jobs are handed out on the basis of "who you know, not what you know".
Professional Footballers' Association (PFA) chief executive Gordon Taylor was at the meeting in Westminster.
"Nowhere can the global village be seen better than on a football field but there is a stage two - an average playing career is only eight years," said Taylor.
"There is a clear, blatant and obvious piece of the jigsaw missing with regard to management and coaches.
"People always say 'why you can't do things?' but we can, because any sane and right-minded person would know it is a natural follow-through.
"You can have top-class black managers the same as you can have top-class black players. That's what this campaign is about.
"It's not just an opinion now - it's an argument based on facts, reason and logic."
Marcus Gayle, the former Wimbledon striker who is now manager of Conference South club Staines, says not enough has been done about the lack of BME managers in English football.
"It seems to be the same old story of people getting recruited for who they know rather than what they know," the 44-year-old told BBC Radio 5 live.
"There has to be something that is currently going on, some sort of blockage of improvement.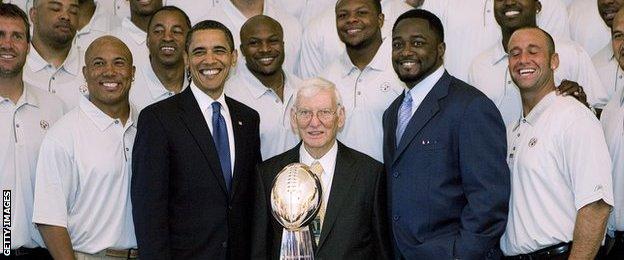 "I think there definitely needs a bigger table to have this conversation on - about the recruitment policies, of candidates for certain positions."
Gayle, who also had spells as a player with Bradford and Watford, added: "There are many former team-mates, good coaches among them as well, who have found it very, very difficult to even just get an interview or to just be involved in a conversation about getting coaching jobs.
"It does get a bit demoralising over a period of time.
"There doesn't seem to be any kind of let-up with this sort of case. A lot of players lose hope and lose a lot of faith within the system."