Africa Cup of Nations: Morocco will not host finals over Ebola fears
Last updated on .From the section Football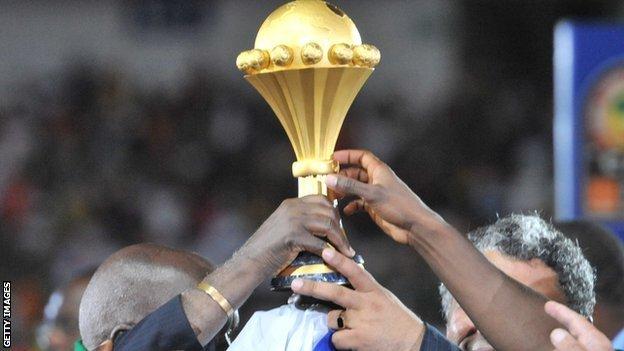 Morocco will not host the 2015 Africa Cup of Nations because of its fears over the Ebola outbreak elsewhere on the continent, the Confederation of African Football (Caf) has confirmed.
It did not announce a new venue for the tournament, due to take place from 17 January to 8 February.
But BBC Sport understands three nations have expressed an interest and the new host will be confirmed on Wednesday.
Morocco had been given until Saturday to make a final decision on whether or not it would host the tournament.
It had asked to postpone the competition until 2016.
Egypt has stated it will not host the tournament for "economic and political reasons", while 2013 and 2008 hosts South Africa and Ghana have also ruled themselves out of contention.
Who will step in as host? - Nick Cavell, BBC Sport
Gabon, who co-hosted in 2012 with Equatorial Guinea, has been mentioned, but they only have two stadiums available.
Angola hosted in 2010 and have the stadia and the financial ability to host at short notice.
Tunisia hosted in 2004 and has the venues, but recent political turmoil and violence at football matches might count them out.
Algeria is one of seven nations who have said they want to host the 2017 tournament and are the only ones who might be in a position to host earlier.
Nigeria has the stadia after hosting the under-17 World Cup in 2009 and a brand new facility in Akwa-Ibom state. But presidential elections are set for a week after the tournament.
Qualification matches for the tournament will continue as planned on 14 and 15 November to decide which 15 teams will join the new host country for the finals.
Up to 4 November, at least 4,960 people had been reported as having died from Ebola, mainly in the West African countries of Sierra Leone, Liberia and Guinea.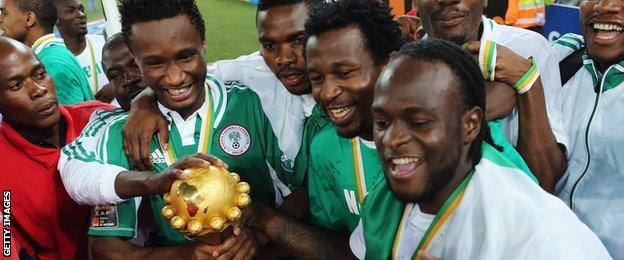 Morocco had expressed fears an influx of foreign fans could help spread the epidemic.
The North African country is scheduled to host Fifa's Club World Cup next month, featuring Champions League winners Real Madrid.
It said it was willing to continue with its hosting duties for that tournament because it did not expect many supporters to travel from Ebola-affected regions.
The two African teams playing in the Club World Cup are from Morocco and Algeria.