Ched Evans: Football League would have to 'accept' signing
Last updated on .From the section Football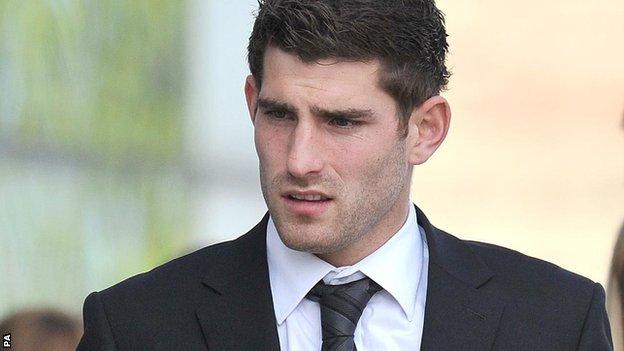 The Football League says it will have "no option but to accept" a request from any club that wishes to sign convicted rapist Ched Evans.
The Wales international striker was released in October after serving two and a half years in prison.
"Ultimately the choice will be one for individual clubs," a spokesman said.
The Football League stressed it fully understands the gravity of the offence in Evans' case.
But, it also recognises the "value to wider society in enabling offenders to be rehabilitated through a return to their chosen line of employment".
It added: "However, it is important never to lose sight of the effect that crime has on its victims."
Almost 157,000 people have signed a petition urging Sheffield United not to take Evans back after the club chose not to renew his contract following his conviction.
His deal with the League One club expired during his incarceration.
Evans was convicted in April 2012 of raping a 19-year-old woman in a hotel room in May 2011.