Rooney Rule 'unnecessary', says Premier League chief Scudamore
Last updated on .From the section Football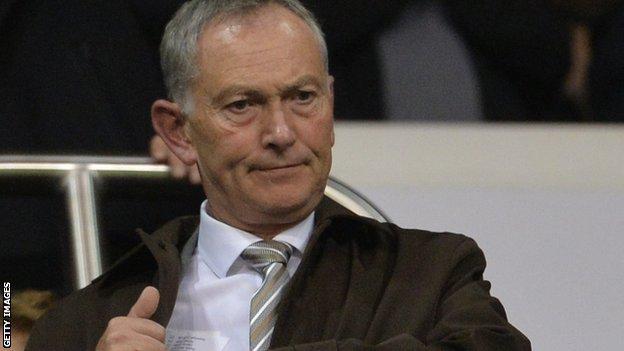 Chief executive Richard Scudamore says there is no need for the Premier League to introduce the Rooney Rule after new measures aimed at supporting black and ethnic minority coaches were drawn up.
Under the new rules, the league will add three BME places to its existing Elite Coach Apprenticeship Scheme.
"This is the step that means the Rooney Rule is unnecessary really," he said.
A recent study found just 19 BME coaches in 552 top coaching positions at professional English clubs.
What is the Rooney Rule?
Introduced into American football in 2002, the Rooney Rule mandates that teams interview at least one BME candidate when a head coach or general manager position becomes available.
You can download a podcast of Richard Conway's look at the history and impact of the Rooney Rule, and whether it could work in UK football,
here.
Premier League officials insist the proposals have been in the pipeline for some time and are not a reaction to calls for English clubs to adopt a NFL-style Rooney Rule.
The Premier League currently has no BME managers, with just three employed in the top four divisions - Jimmy Floyd Hasselbaink's appointment at Burton Albion on Thursday means he joins Huddersfield's Chris Powell and Carlisle's Keith Curle.
"Clearly we don't have enough coaches from BME backgrounds, we just don't," Scudamore said. "If you look at the amount of players it just doesn't seem to be enough.
"What we have go to do is get more and more black coaches, a pool of talent that can be available to select the top coaches from. This has to be top-down.
"Hopefully the measures we now have mean will not need a Rooney Rule."
In a wide-ranging interview with BBC Sport's Ben Smith at the Premier League's Christmas Truce youth tournament in the Belgian city of Ypres, Scudamore also discussed the fallout from Fifa's corruption report and the ongoing controversy over convicted rapist Ched Evans' potential return to football.
Scudamore on Fifa
"Michael Garcia's report should be published in full. It is impossible to imagine the guy who compiled the report is questioning the report on his report. Quite what good it will do us if we see it, I don't know, but at least it will stop people asking to see it.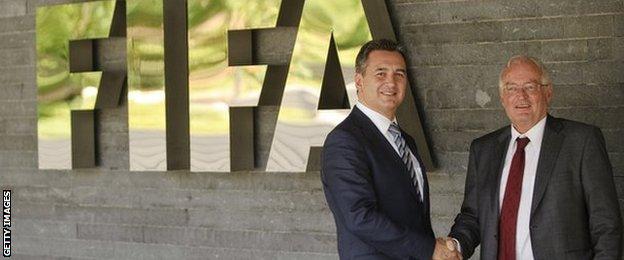 "Of course it is not good. I hope the people that are now responsible around the Fifa EXCO table take a good look and think 'we must do things differently, we can't go on like this, we can't keep having these reputational hits'. It is just not right for the game.
"We have seen in the way this report was published - the English don't have much of a voice in these things. We are often the whipping boys, because they don't like the fact that we do try to hold them to account and are sometimes critical.
"You have to hope that eventually this kind of thing will improve. Because there are a lot of good things going on in football that are damaged by this kind of thing."
Scudamore on Ched Evans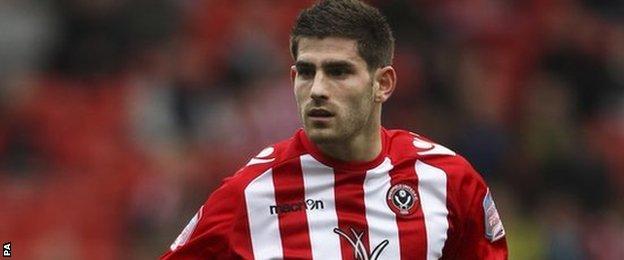 "I am an employer. I have 100 in my organisation and I would not have someone who served time for rape. But that is easy for me to say.
"On the other hand, I do believe in the rehabilitation of offenders. You might say that is hypocritical but clearly offenders do have to come back to work. But I think it would be very difficult to have that employee in our organisation.
"It is a difficult situation. He still wants to appeal. Part of rehab is remorse and contrition and that has not happened yet.
"It is damaging on many levels. It is damaging for Ched Evans. It is damaging for his reputation. Clearly it is an extreme case, at the very highest end of anything anyone can do."