Barcelona playmaker Xavi on Gascoigne, Barnes and Le Tissier
Last updated on .From the section European Football
Xavi Hernandez joined Barcelona's La Masia academy at the age of 11 and went on to become one of the world's best playmakers.
Xavi spoke exclusively to Match of the Day Kickabout and, in a wide-ranging interview, gave his thoughts on a variety of topics.
What type of player were you as an 11 year old?
"I think I haven't changed at all to what I am now. I've been a passer since a young age. I liked passing with the rest of the players and my friends when we played football on the streets, in the main square, and at school. I think I was very similar to what people see in the stadium."
Who were your British idols at that time?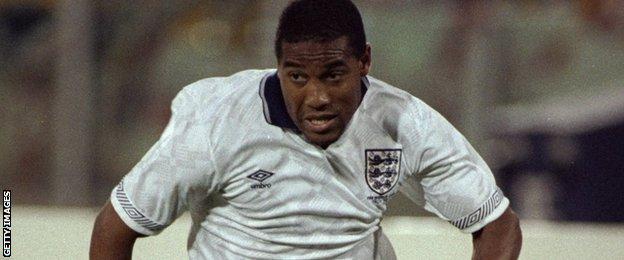 "I remember John Barnes, Paul Gascoigne and Matt Le Tissier. We used to watch a lot of English football. They used to show highlights and Le Tissier scored some spectacular goals. I remember the European Championships in England with Gascoigne playing some great matches and remember the 'sombrero' at Wembley [Gascoigne's goal against Scotland]. It was spectacular."
Favourite current English player?
"It's difficult, there is a lot of talent out there and I think Jack Wilshere is an amazing player, very good. Raheem Sterling has a great future ahead of him. Then there's the older guys such as Steven Gerrard, Frank Lampard and John Terry. They're part of English history, winning every single title."
Which English player would you have loved to have at Barcelona?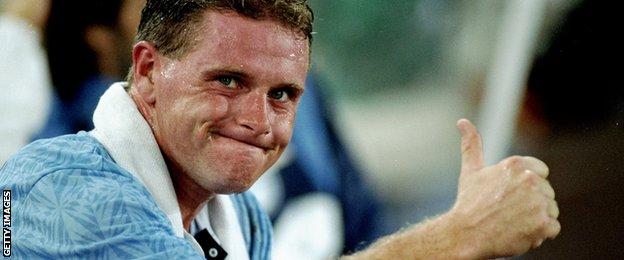 "I would have in my team any top technically-gifted player. John Barnes was one, Paul Gascoigne another. Gerrard could have played for Barcelona, as could Lampard. They're players with top-quality technique. Here we prioritise technique over the physical aspect of the game. So a lot of English players could play for Barcelona."
Suarez, Messi and Neymar
"The press give those three the top headlines and they are the ones that can make the difference on their own. It's a luxury to have them at the club and from there we have to take advantage of that."
On Luiz Suarez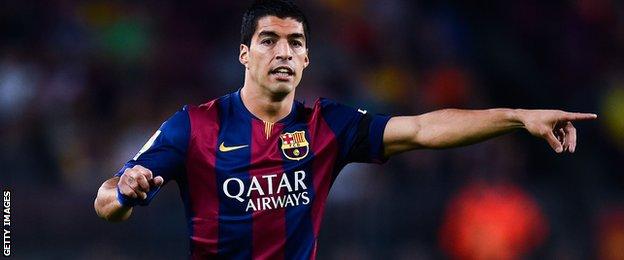 "I already knew Luis Suarez through Gabri [former Spanish international and now part of Barcelona's coaching staff]. I think he is an extraordinary person and I think he can make the difference on his own. He dribbles past two or three players on his own, which is difficult to find in today's game. He is a natural leader and a very nice person in the dressing room. I think it is an extraordinary purchase and he will definitely make a difference."
Messi in the Premier League
"I think he'd be even better in the Premier League because it is not so defensive. When defending against Barcelona, they [English clubs] play on a 1 v 1 basis, defending with passion, a lot of energy. But Leo would find more spaces than in La Liga."
Playing in England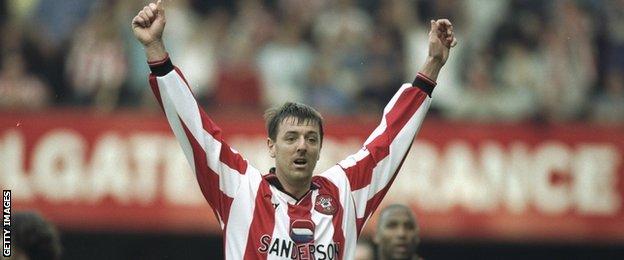 "The Premier League is a very attractive. Liverpool, for example, is a team that has something special - the stadium, the fans, everything. But I always prioritise Barcelona - it's my life, it's my world. I am lucky and wouldn't change it for anything. Matt Le Tissier never left Southampton, so I think it was a good thing for him, however nowadays there are few cases of this. But I have had the luck of being with Barcelona for so many years."
The perfect goals or the perfect assist?
"I think I have had the luck of making the perfect assist in the Champions League final and the Euro 2012 final. It's true that I would have liked to have scored in a Champions League final, but I have made assists, which is my objective."
On Louis van Gaal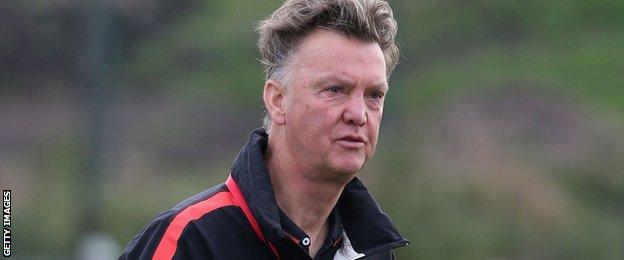 "I think that Louis van Gaal is an extraordinary coach. He works very well in the tactical and technical side of the game. He is very capable of succeeding with a great challenge. I think Manchester United should be patient with him so he can achieve the goal with his system and be able to transmit his coaching values.
Future Barcelona manager?
"I don't know, maybe. I would love to work for Barcelona because I am a Barcelona fan. This sport is my passion and this would be the maximum for me. Let's see what the future holds but, for now, I really enjoy my football. Many ex-players have told me to keep on playing for as long as possible."
Do foreign imports block home-grown talent?
"No, I don't think so. I think that a competitive footballer and one that's capable will succeed. We also have a lot people in Spain that have had to play in other leagues in other countries. They have been succeeding and in the end they go to the national squad, so the footballer with a very high standard of football will succeed."
Xavi Hernandez
Age:
34
Club:
FC Barcelona
Spain debut:
v Netherlands, 15 November 2000
Caps:
133
Goals:
13
Interview conducted by Mark Parry.