Ched Evans: Sheffield United condemn attacks on critics
Last updated on .From the section Football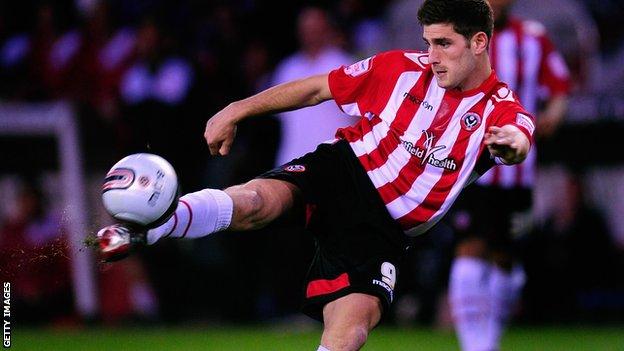 Sheffield United have condemned attacks on those who have criticised the club's decision to allow convicted rapist Ched Evans to train with the club.
United said in a statement they were appalled at the abuse being levelled at some of their high-profile supporters.
The club added that the perpetrators would be banned from Bramall Lane for life.
Ennis-Hill had said that she wanted her name to be removed from a stand at United's ground if former Blades striker and Wales international Evans, 25, was offered a contract with the League One club.
One of United's kit sponsors has also said it will end its association if Evans is re-signed, while three patrons of the club have resigned in the past few days.
United added in its statement: "The club believes that these fans, individuals and corporates have a right, like any other, to express their view on the club's current stance.
"Sheffield United will not accept the abuse that is being received by those who have voiced their opinion.
"They have felt it necessary and have been courageous enough to have made their statement and this should be respected."