Alan Devonshire: Braintree Town boss wants 'reality' check
Last updated on .From the section Football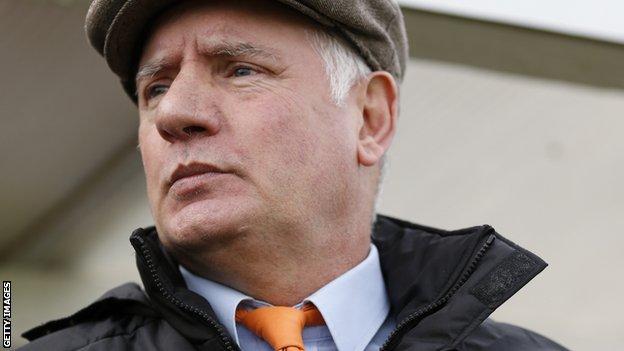 Braintree Town boss Alan Devonshire has vehemently defended his side against criticism from some supporters.
"People have to get their heads out of their backsides and into reality," Devonshire told BBC Essex.
"The one thing my boys will not do is give in - and when people question that it riles me. We might lack quality at times, but we don't lack effort."
Devonshire's part-timers finished one place outside the play-offs last season, but are currently 15th in the table.
His side have been plagued with injuries, and Kenny Davis and Jordan Cox remain sidelined, but Saturday saw the return of Charlie Strutton, who scored the game's only goal.
"People need to start looking at what we're doing. The reason we've had a blip is because of the worst set of injuries I've ever known as a manager," said Devonshire.
"Most of the teams at the bottom of the league are part-time, and they don't get the stick my boys are taking.
"Yes, we've overachieved and done well, but some of the things that are coming out are an absolute disgrace."