Antonio Conte warns that Italian football is 'dying out'
Last updated on .From the section European Football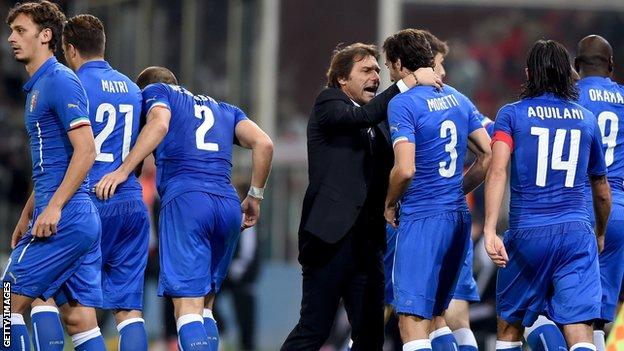 Italian football is in danger of "dying out" because of a lack of quality young players, says the national team's manager Antonio Conte.
And Conte said the young players who are breaking into the national team "don't have the right attitude".
"We're going through a difficult generational change," he told AFP.
"You do not want to face up to certain things, that is the big problem. Our product is dying out.
"We now struggle to churn out talent."
Liverpool striker Mario Balotelli was named in the Italy squad for this week's games but has yet to feature in any of Conte's teams since the 45-year-old was appointed as the successor to Cesare Prandelli in August.
Unbeaten Italy are second in their Euro 2016 qualifying group with 10 points from four games.